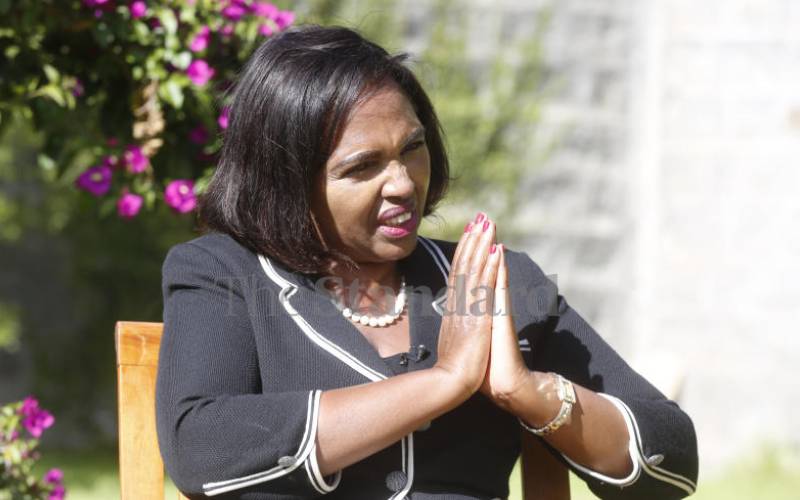 I watched in pain as Keroche boss Tabitha Karanja poured out her frustrations to the public. The operations of her once thriving business have grounded to a halt. Two hundred and fifty jobs are at stake.
Beer worth Sh512m that was under fermentation by the time her business was brought to a halt is due to be destroyed. That is if things don't change. Tens of suppliers are also staring at huge losses. It is truly painful. At the height of its operations, Keroche Breweries had carved a niche for itself. First, for being the first homegrown beer manufacturer founded by a Kenyan. But most importantly for taking on known global giants that had enjoyed the monopoly of beer supply.
Back in 2015, following a continued acceptance in the market since its inception in 1997, Keroche Industries invested a further Sh2.9 billion in its operations. That too could soon go to waste. It matters not that Kenya Revenue Authority is rightfully demanding what is due to it.
While speaking to the media, Karanja did not deny the bill of Sh323m in tax arrears. She also reiterated that she had agreed to a payment plan that would see the company meets its tax obligations as it continued with its operations. But KRA doesn't want to hear any of that. It has instead activated its legal provisions to issue agency notices to 36 banks. That means, no possibility even of a loan to Tabitha.
With closed operations and agency notices, the only way out is closure. This is painful. The arrears notwithstanding, Tabitha has every reason to demand an ear from President Uhuru Kenyatta, the KRA Commissioner General Githii Mburu and Kenyans at large. The entertainment and hotel industries from which beer manufacturers feed was the most affected by the Covid-19 pandemic. All she is asking is for a period of 12 months. Surely, is that too much to ask?
It is important to note that the ease of doing business and resolving tax disputes is one of the major considerations for investors. The current push and pull between Keroche and the Government could easily scare them away. At a time, when the economy has been hit hard scaring away potential investors should be the last thing the Government should engage in.
However, more importantly, the Government is scaring a local investor, a role model and living proof that with the right environment, Kenyans can thrive in the manufacturing industry. It should not be lost that manufacturing is one of the four pillars of Uhuru's Big Four Agenda.
President Kenyatta, Tabitha is crying out to you. Hear her out. Think of the implications of a collapsed giant like Keroche and the subsequent loss of jobs and taxes.
The writer is an anchor at Radio Maisha.