Why Kenya will not drag itself out of poverty any time soon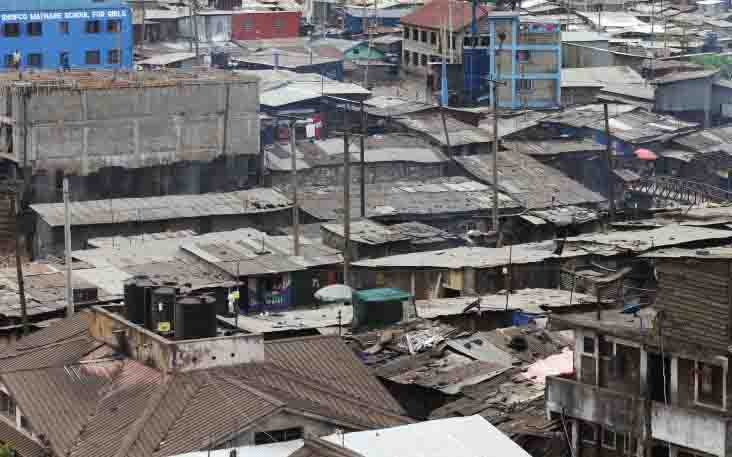 Very often, I hear that Kenya is regional power or that we are the largest economy in East Africa or one of the largest. But surely these to me are mere conjectures because comparing us with our neighbours is not good enough. I have heard people say that Kenya was once upon a time equal to or even better than the Asian tigers like Malaysia, Singapore or even South Korea economically.
If this is true, what happened, and why are we still struggling? And why is it that we only hope to be identified with the lower middle income countries instead of being amongst the more developed? A country like the United Arab Emirates that until recently was a god-forsaken desert is now boasting of a GDP that makes some of the most developed European nations envious.
Even closer, why is Botswana excelling in livestock economy and not us, yet the country lies in the middle of a desert? We have no excuse for the under-performance of our economy. All the parameters used as an excuse for our poverty are being demystified by other countries that are doing better.
For example, climate issues or poor rainfall have been blamed for Kenya's poverty. But surely, this cannot be a good reason because desert nations like Israel and Botswana have managed to tame the effects of nature and prosper.
A credible explanation for our failure can be attributed to two fundamental gaps. Absence of courageous and visionary leadership and, two; simply put, poor governance. These factors are made worse by a population that does not want to put leaders to task. Despite all our laws on governance, impunity is still at an all time high. Wanton corruption has led to pilferage that has led to more poverty and underdevelopment.
Major scandals
How does one explain the fact that despite massive looting at Kenya Medical Supplies Authority, no one has been arrested and charged? What about the major scandals we hear about that are only used to demonise certain individuals merely for political expediency, yet no one is prosecuted? If every day Sh2 billion is stolen from the public coffers as the president revealed sometime back, then we don't need further explanation as to why we are poor.
We are headed for another election in which we will recycle the same leaders. To be frank, the situation in Kenya might not be any different years from now because visionary leaders like those who transformed Malaysia, South Korea, or Singapore are not among those who are seeking election. The choice we now have, from where I sit, is to choose between bad and worse. So none of these will fundamentally change the economic conditions of our people.
Yet, Kenya has some of the most brilliant minds who lecture in world-class universities. Unfortunately, such minds never want to run for political office but might lazily sit back and whine over poor leadership. As the Greek philosopher Socrates said, people should be governed by those with the greatest knowledge, abilities, and virtues, and who possess a deep knowledge of themselves. These qualities at the moment appear to be in short supply.
Mr Guleid is CEO, Frontier Counties Development Council.