Women businesses should be financed adequately to thrive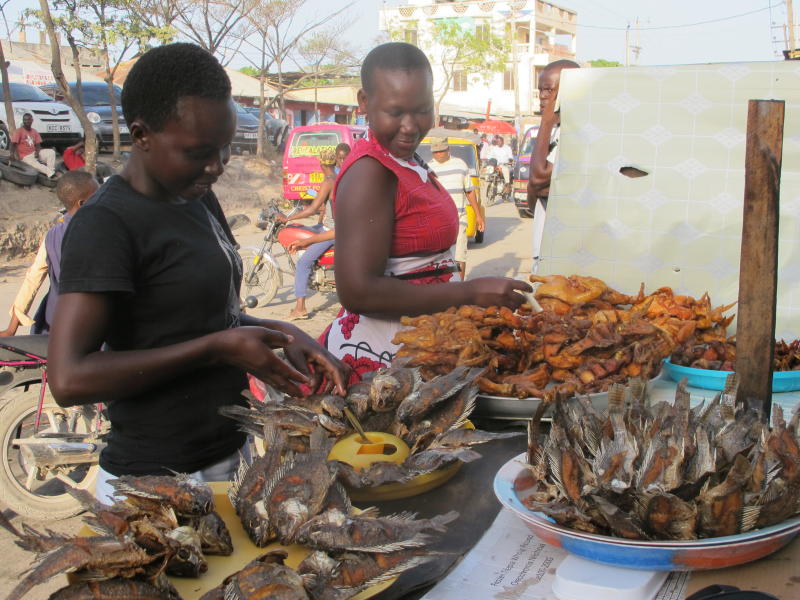 Female entrepreneurs make a substantial contribution to the economic growth of a country.
While many are yet to achieve their full potential, female-led Small and Medium-sized Enterprises (SMEs) are vibrant through self-financing 'chamas' where they pool resources as a group of individuals for investments and loans to expand their businesses.
According to the World Bank, only one in three small, medium and large businesses are owned by women globally. A female business loan applicant for instance, may find it difficult to get credit from traditional financial institutions due to lower financial indicators such as annual revenue, unclear operating expenses – especially if there hasn't been discipline in segregating personal and business bank accounts.
We are yet to adapt more artificial intelligence systems to capture holistic personal credit scores that assess and predict people's credit behaviour based on how they pay for utilities like electricity, data and rent as well as incorporate sector based transactional income trends. As a result, many women-owned businesses tend to be smaller than their male counterparts. They are supported by self-financed capital which they acquire from personal savings and 'merry-go-rounds' or table banking.
At a recent Webinar dubbed 'Funding the missing middle: market failure or untapped opportunity?' organised by Women Win and New Faces New Voices-Kenya to bring on board cross-sector partnerships in East Africa in advancing women's economic resilience, various stakeholders outlined the limitations encountered by women in growing their businesses, and the need to position them within the financial ecosystem as a critical audience in a bid to make it easier for them to access funding.
Pangea Trust an ecosystem builder, Pezesha a digital platform and East Africa Venture Capital Association and Development Partners International a private equity investor are some of the organisations that provided case studies and practical approaches to seeking the missing middle, often classified as too big or unsuitable for microfinance, too risky for banks and too small for private equity. The stakeholders brainstormed pain points and co-created solutions to address the underserved market.
Lack of capacity building was highlighted as one of the major barriers that women SMEs face in acquiring affordable working capital. For start-ups to thrive from seed to growth stage, many lack the financial knowledge on how and where to access funds, what financial instruments best suit their growth stage and are yet to fully interpret their financial records and risks. Lack of well packaged investment cases, coupled with the long process of loan approvals to entrepreneurs build on the impediments that have made it hard for women backed businesses.
While some are privileged to acquire financing, many are yet to join enterprise development programmes geared to support entrepreneur growth and understanding of all these nuances that leads to a defined pathway to funding. Hence, the need to upskill and sensitise various financial institutions and alternative funders how to source, manage and support women in business by targeted product development, specific outreach activities and an appreciation of the different hurdles that women entrepreneurs might face due to unpaid care or sexual reproductive health challenges.
In a Survey by Graça Machel Trust (GMT) 'To explore growth barriers faced by female entrepreneurs in East Africa', at least 71 per cent of the women who took part in the survey started their business from their savings. Most female entrepreneurs have invested between Sh100,000 and Sh500,000 as capital. The research reveals that most female entrepreneurs currently finance their businesses using their own funds or savings and ploughing the earnings of the business back to achieve growth. The decision to self-finance is based on belief that they do not have the requirements to access funding such as collateral.
Weak investment climate and social-cultural barriers deter women who have to seek spousal permission to allow the use of collateral, which is mostly jointly owned. Others lack legal documents to proceed with company and bank registration, limiting them to accessing finance. They also shy away for fear of harassment by various authorities in meeting compliance requirements, hence most are comfortable with being home-based operating informal businesses that have minimal visibility in trading markets.
Scaling can prove to be a challenge to businesses if not managed wisely and hence shared services that provide support mechanisms for talent, operational efficiency and sector mentorship are crucial. With the advancing technology, there is need for empowerment to capitalise the use of digital platforms such as WhatsApp, Instagram, Facebook and websites to increase visibility and sales of their products and services, making their offering more accessible on Pan African or global platforms.
For businesses to thrive in the new Covid-19 pandemic normal, creating gender-lens investing strategies will counter challenges by creating awareness on financial knowledge, leveraging on collaborations and strengthening accelerator programmes across the country as potential funding opportunities for SMEs to build capacity for wealth creation.
We encourage market players to start now and measure the results incrementally as achieved. Let us set off a virtuous cycle that improves outcomes for future generations.
Ms Chakava is the Investment Director at Graça Machel Trust and New Faces New Voices – Kenya Founding Chairperson. Ms Warigia is a Champion for New Faces New Voices for Women in Finance and the Executive Director of the East Africa Venture Capital Association.