Invest more in locals to embrace green energy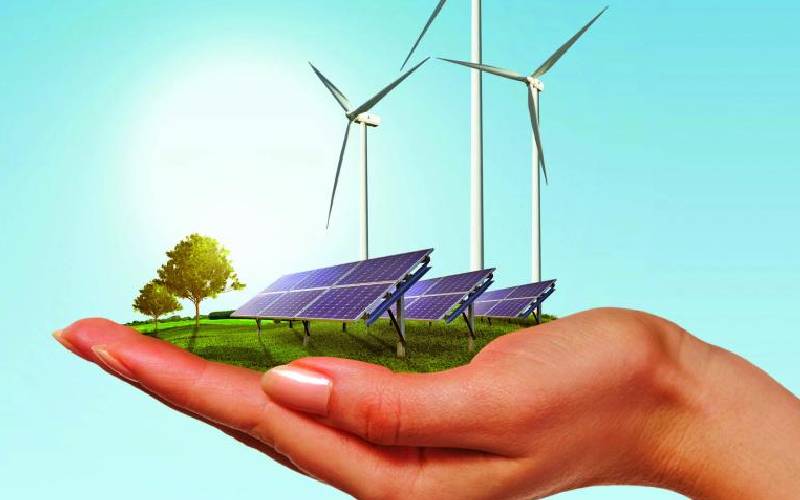 The global community is coming to terms with the fast pace at which climate change is affecting every facet of human life. Undeniably, leading global climate scientists have warned of more devastating extreme climate conditions.
Human activities are the key elements driving global carbon emissions, raising the frequency and intensity of global warming. The writing is on the wall that the world must urgently shift from carbon economy to clean energy transition to combat climate change.
Clean and renewable energy transition will accelerate global ambition to achieve net-zero emissions as wind and solar power investment lead to reliable and sustainable climate smart activities.
The Lake Turkana Wind Power Project (LTWP) located in Loiyangalani in Marsabit County with an estimated 365 wind turbines and produces 300 Megawatts (MW) power is the largest in Sub-Saharan Africa, according to African Development Bank (AFDB).
According to studies, the project saves 16 million tons of carbon dioxide (CO2) emissions, provides clean, reliable, low cost of power by increasing 17 per cent of power generation to Kenya's national grid.
On September 24, 2021, President Uhuru Kenyatta joined more than 130 global leaders, heads of United Nations (UN) entities and international organisations during high-level dialogue on energy. They announced global ambition target, transformational actions, and bold investments geared towards achieving universal access to clean energy and net-zero emissions.
Clean and renewable energy transition will herald nature's adaptation and sustainable livelihoods. Renewable energy transition projects such as Lake Turkana Wind Power should also advance development needs of local communities. According to legal counsel Adano Damocha, renewable energy shift is increasingly provoking restiveness in many communities around the world, a case in point is in Marsabit County, hence the need to integrate local communities' rights with clean energy transition.
Clean smart activities and renewable energy shift are potential solutions to extreme climate conditions. To address climate change requires a fundamental cultural shift among local communities.
Denmark is the first country to achieve climate policies. The country achieved its ambitious targets of 20 per cent reduction in greenhouse gas emissions and 30 per cent share of renewable energy in 2020. It aims to be carbon free economy by 2025.
The clean energy shift also should integrate climate policies and align them with environmental justice.
clean jobs, green energy security and protect rights of indigenous and local communities.
-The writer is community youth leader