Ignore the rumour mill; there are no plans to privatise port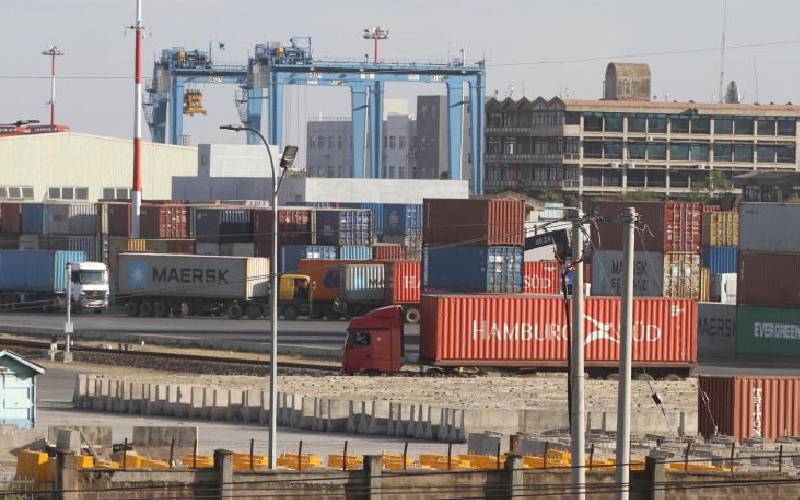 Debate is raging over whether the Kenya Ports Authority (KPA) has been privatised and the possible impact of this.
Joseph Goebbels once said propaganda works best when those who are being manipulated are acting on their own free will.
There seems to be a sustained push to spread all manner of rumours regarding the future of this vital agency.
First and foremost, there is no privatisation at KPA and therefore the port is not dying slowly. The latest audited accounts of the KPA, which is a public document show a healthy corporation growing even during this challenging Covid-19 times.
By definition, privatisation is the transfer of a business, industry, or service from public to private ownership and control. The State is not in a hurry to transfer ownership and control of KPA to any entity.
There have been rumours a private shipping company controls the port. Those behind this line of thought could be referring to Kenya National Shipping Line Limited (KNSL). By law, a shareholder may be said to control a company when they own more than 50 per cent stake in it. KPA owns 53 per cent of KNSL, making the company a parastatal and therefore under government ownership and control.
These rumours should be ignored. Naysayers should not cause distractions along the way as the government works hard to revitalise port operations. But perhaps what should be of more interest is the Mombasa Port Development Plan. Under it, KPA borrowed funds from international financiers.
It has become fodder for speculation. In this funding agreement, a curious clause was inserted that KPA will not run the new terminal that will be built. It will instead be run by private terminal operators.
When KPA advertised for concession of the Container Terminal Two, another strange clause was again inserted. "The successful bidder must have a local/Kenyan entity that owns 15 per cent of the shares." These raised pertinent questions, prompting the government to cancel the tender process.
There were gray areas. The lenders were, however, adamant that terms of their loan agreements must be honoured. Government, through a deliberate effort to honour the terms of agreement of the loan, and after consulting with the lenders, and in line with its policy to make Kenya a maritime trans-shipment hub, proposed the revitalisation of KNSL to negotiate with KPA to run the new terminal. And that's because KPA are the majority shareholders of KNSL.
Does this mean therefore that they favour the terminal to go to a stranger other than themselves? The shipping line needs every support as it seeks to midwife Kenya as the right gateway to Africa, taking the mantle from Dubai.
KNSL is already building capacity to maritime labour and the country is poised to reclaim its position as a maritime labour supplier. It can only get better.
The writer is a trained port manager and maritime consultant working as the secretary, shipping and logistics, at the Oceans and Blue Economy office.