Why Musalia Mudavadi should now shed his gentlemanly mien and play dirty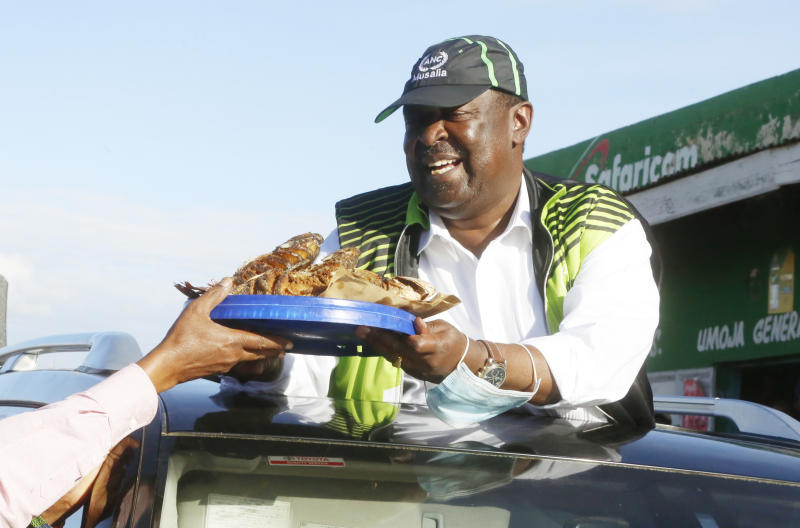 In an ideal world, Amani National Congress leader Musalia Mudavadi ticks all the right boxes. He is articulate, a gentleman, well-educated and informed. His mien says he can make a good and pleasant president. However, the sad reality is that the Kenyan society is not ideal; it is the closest thing we have to a pig sty.
Several times, Mudavadi has spoken vehemently against midnight calls and machinations that seek to sway his 2022 presidential resolve. That notwithstanding, he should be reminded that when he threw the hat in the ring, he willingly chose to wrestle with the pigs in mud (metaphorically).
Thus, he should stop complaining overtly about attempts to arm-twist him into dropping out of the presidential race. He should give as much as he takes. He must roll with the punches stoically, no matter how much they sting. To even admit he gets such calls points to the fact that some people believe Mudavadi is malleable. It plays squarely into the perception that he is not a serious challenger. Whether such perception is anchored on the provable or simply an arsenal in the psychological warfare is debatable.
By choice and circumstances of tribe, our brand of politics is belligerent. Not once have we held peaceful campaigns and elections post independence. Already, there are indications that the coming 2022 elections are going to be charged. In Central Kenya, for instance, supporters of a governor and Woman Representative burnt effigies and engaged police in running battles recently, yet the IEBC has not even signaled the start of the race.
It takes a combination of meanness, uncouth behaviour, sleaze, sleight of hand, ability to lie with a straight face and dishonesty to stand out politically. Mudavadi does not fit this bill, but that is not to say he is yellow. No doubt, if the occasion demands, he can slug it out with whomever.
Better still, he has some people around him who can provide back-up in a political fight, and are actually in their element during verbal slug fests. Some see Mudavadi as a 'soft' guy, an erroneous belief he must obliterate by changing tack, becoming more aggressive and develop the ability to change steps mid stride. He must eschew conventional thinking because political wagons do not move on a linear line. Many sincerely want Mudavadi to succeed, but he must magnetise his messages.
As crooner Eric Wainaina lamented, 'Kenya ni nchi ya kitu kidogo' (a society wallowing in corruption); a culture inculcated in us by dishonest people who forever seek shortcuts and believe that the end justifies the means. Months to the start of the campaign period proper, the amount of money being dished out in political rallies is mind-boggling. Kenyans are more amenable to tokenism than reason, which explains their permanent state of lament about mediocre leaders, even as they remain oblivious of the fact they deserve them.
Mudavadi is objective, but seems to have a fiscal handicap or disdain for handouts in a society that thrives on corruption and hand outs. His political mobilisation needs a little tweaking, and he must do it now. Turkish Author Mehmet Murat Ildan opines that "waiting makes wine better; but waiting makes man decay. Don't wait because you have no time".
From what we observe, some of the people who 'fiercely' defend Mudavadi are selfish and only use his name to gain favour within the Mulembe nation. Some of the people who would have buoyed the MV ANC liner are jumping ship or poised to jump. That is a pointer to structural weakness in the ship and it should worry the captain. The ship is taking in water and is at risk of becoming the contemporary Titanic.