Government's role in delivery of credible polls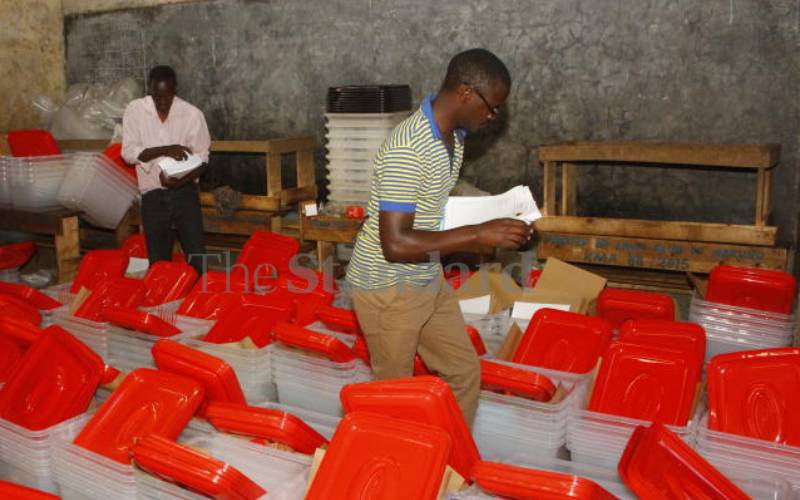 The significance of security in the electoral process will undoubtedly rise as the pace towards the next General Election gathers momentum.
Activities such as voter registration or the political gatherings being staged across the country, for instance, ride on assured security.
For participants, the expectation that a given political event or activity will be free from personal harm and other physical risks is a factor in deciding whether to attend or not. The primary onus of enforcing and guaranteeing security is vested with the government and its agents. It is essential for relevant agencies to continuously appraise the security situation to guide suitable strategies.
Our electoral history is marred with painful lessons. Innocent Kenyans have suffered from forced displacement and internecine ethnised clashes often disguised as feuds over land. Equally recurrent is weaponization of cattle rustling and other cultural practices to advance political agendas and sponsored conflicts. Inevitably, this leads to deaths and destruction of property.
Ensuring credible polls is a primary duty of the Independent Electoral and Boundaries Commission (IEBC). An effective discharge of this responsibility is reliant on the support given to the IEBC by other critical actors. In the category of key players are the Treasury, Interior ministry, the police, Judiciary and political parties.
A working relationship between the IEBC, the Judiciary, the NPS and political parties is, therefore, a necessary symbiosis. This relationship will not, however, blossom on its own. It must be deliberate, planned for and nurtured. Failure to do so exposes involved institutions to serious – and potentially criminal – dereliction of duty.
The multi-sectoral team on elections preparedness convened by Chief Justice Martha Koome should therefore be seen in this context. Its membership captures the core of the critical election stakeholders.
By critically assessing each other plans and strategies against resources and needs, the players within the National Multi-Sectoral Consultative, as the team is officially known, will be able to finetune the bigger election framework.
The importance of this assignment calls for leadership by example. CJ Koome has rightfully taken personal charge of the team. The AG, the involved CSs, the Inspector General of Police and the IEBC chairman. Exigencies of duty may make it difficult for the CJ and other members to continue in-person attendance. But even where it becomes necessary to delegate, the assignment will demand close attention.
Their engagement with IEBC and election preparedness should be seen in this light.
-The writer is Director of Communication, Ministry of Interior.