Endeavour to improve strained spousal relations on Men's Day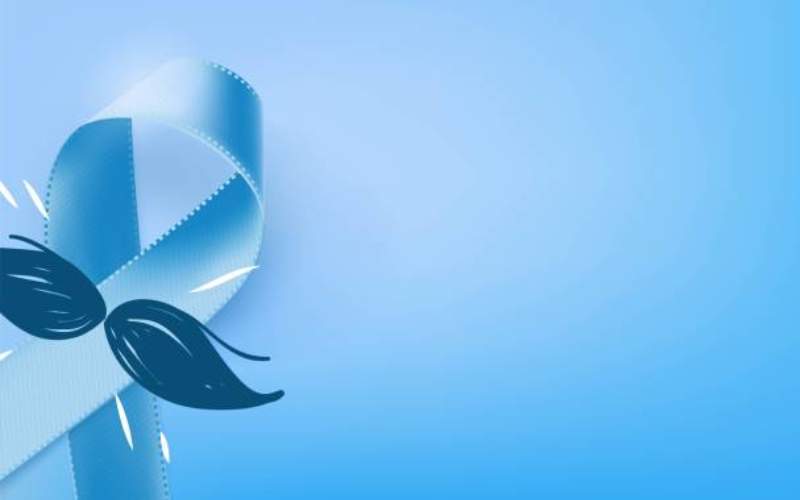 About 50 per cent of the world's population is made up of women. Of these, only 46.9 per cent are participating in the labour force as compared to 74 per cent of the men. Although girls and women hold unlimited potential, there still exist barriers to their participation in the labour force and other economic activities.
These issues are multifaceted, ranging from gender-based violence to under-representation in decision-making processes at all levels. Women and girls in many rural communities still spend long hours collecting firewood and water. Household chores limit school attendance and work options. Women and girls have less access to and control over the benefits from land tenure, education and employment opportunities.
In Kenya, there have been several initiatives by government agencies and different organisations to eliminate the various forms of gender discrimination and violence against women across communities. As the world marks the International Day of Men this Friday, we need to appreciate the potential that men in our society have to ensure not only Women's Economic Empowerment (WEE) but also overall gender empowerment. We need to evaluate critically the role of men in ensuring positive outcomes from the various WEE programmes.
What roles do men play in realising the vision of gender equality and equity? To what extent are men involved in WEE initiatives? What is the relationships between men and women in the achievement of WEE? In line with this year's International Men's Day theme; "Relationships of men and women in the family", it is important that we emphasise the need for cordial relationships between men and women in order for any meaningful economic activity to take place.
This good relationship is instrumental for positive self-esteem, self-actualisation, freedom in decision-making, access to and control of resources, all of which are key drivers of WEE. Further, when there is peaceful relationship between men and women in the family, everything thrives. Thus, as Kenyans celebrate this International Men's Day, efforts should be to improve relationships between spouses because families are bleeding because of strained spousal relations.
As WEE champions, it is important to note that women do not live in vacuums. Women and men exist in constant relation and interaction with one another. It is therefore self-defeatist to imagine a community where the empowered woman lives in isolation. Engaging male community members in the conceptualization and implementation of initiatives to advance gender equality and promote WEE is vital. In patriarchal communities, men wield power and, in some cases, unilaterally make crucial decisions in households.
In situations where men wield inequitable power or financial resources, use violence, perpetuate regressive social norms, and exhibit other harmful behaviours, they can be major obstacles. However, there is also significant evidence that failure to engage thoughtfully with men can lead to negative unintended consequences in WEE initiatives, including co-option of women's resources, assets and programme benefits and, even in some cases, a measurable increase in domestic violence or sexual harassment.
Rather than approach them as obstacles WEE champions should help men identify and act as allies in the quest for a gender equitable society. WEE campaign strategists should involve men and emphasise the powerful roles they play as not only allies but also beneficiaries of gender-inclusive working and living environments. Using well-packaged messages and appreciative inquiry techniques will help men—whether as employees, employers, traders, association members, leaders, regulators, agro-dealers, or otherwise—identify as allies and envision positive ways to promote gender equality, and community well-being.
Leaving men and boys out of efforts to advance gender equality and specifically WEE also underutilises the potential positive influence of the many men who recognise the benefits of more inclusive and equal families, societies, and market systems. Research evidence suggests that boys who experience a positive care-giving influence from men in their households are more likely to have gender-equitable attitudes, more likely to participate in care work and less likely to use violence against female partners later in life. As the men understand their critical role in supporting overall gender equality, WEE advances.
Men are also key in eradicating retrogressive cultural practices like female genital mutilation and early marriages, which hinder WEE initiatives. For example, in many FGM-practicing communities, men perpetuate the practice by their refusal to marry girls who are not cut. A case study on the role of alternative rites of passage in some communities in Kenya showed that some clans have men-only councils of elders which decide on all matters culture and when to practice specific aspects of the culture. These men need to be engaged effectively for the successful elimination of these practices and promotion of WEE.
For WEE initiatives to yield tangible and sustainable results, it is important to work through co-operation rather than isolation. While separating groups/initiatives based on sex is sometimes essential, we need to be careful not to perpetuate harmful distances and differences between men and women.