New faces like Kagwe for 2022 race refreshing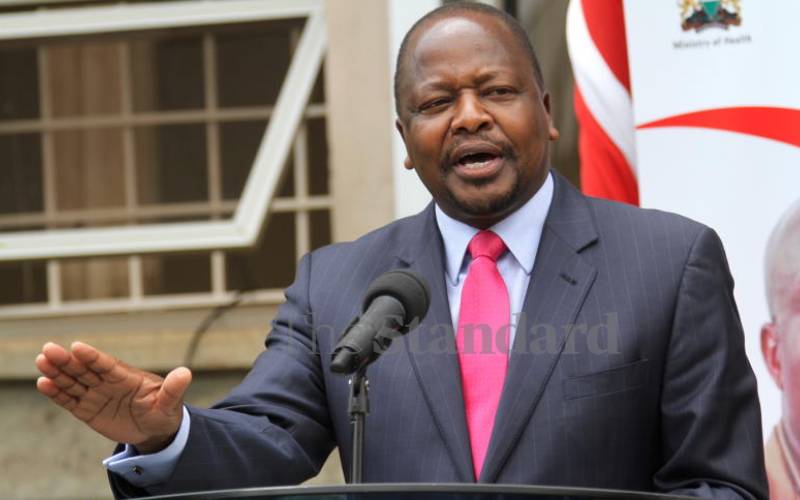 It is now clear that Mt Kenya will determine who will succeed President Uhuru Kenyatta going by the efforts and resources aspirants are spending to woo the region.
That, however, does not mean that other regions like the Maa dominated counties of Kajiado, Narok, Samburu and spilling over to Baringo, Laikipia and Nakuru should be ignored.
We, the Maa leaders, welcome all candidates to visit these areas and expound on their policies and ideological beliefs, and what they will do for the region when elected.
I was particularly impressed when The Standard reported that Health Minister Mutahi Kagwe could be among those who will throw their hats in the ring to contest for the presidency next year, and I take this opportunity to invite him to our region.
His interest shows that apart from the old faces that Kenyans have become familiar with over the years, fresh people with interesting curriculum vitae will give the country a wider choice of candidates.
It has been argued that being a son of Mt Kenya, he will complicate matters for other presidential contenders, but that is essentially what makes politics interesting.
I'm a great admirer of Kagwe, especially how he has handled the Covid-19 pandemic and made Kenya a country that should be envied in Africa.
He has, since when he headed the Information and Technology Ministry in President Mwai Kibaki's government, displayed demonstrable leadership.
That he is considering running on a Narc ticket, which Kibaki used and won with a landslide in 2002, is a plus given that party's stellar five-year economic achievement is now a yardstick for development.
I'm particularly excited about his interest in leading this country because I worked with him in Kibaki's government when I served as assistant minister for Regional Development.
The Maa region has a host of problems that need urgent resolution, including the biting shortage of water in both rural and urban areas.
The sight of donkeys pulling water in jerricans is an eyesore, and it is unacceptable to see villagers walking for long hours and even days in search of water.
Other issues that require attention include the provision of quality education, fight against female genital mutilation and improvement of the road network, especially in rural areas, to ease movement of people and goods to markets, among others.
The writer is a former Member of Parliament for Kajiado North