Labour unions mature enough to shape 2022 political agenda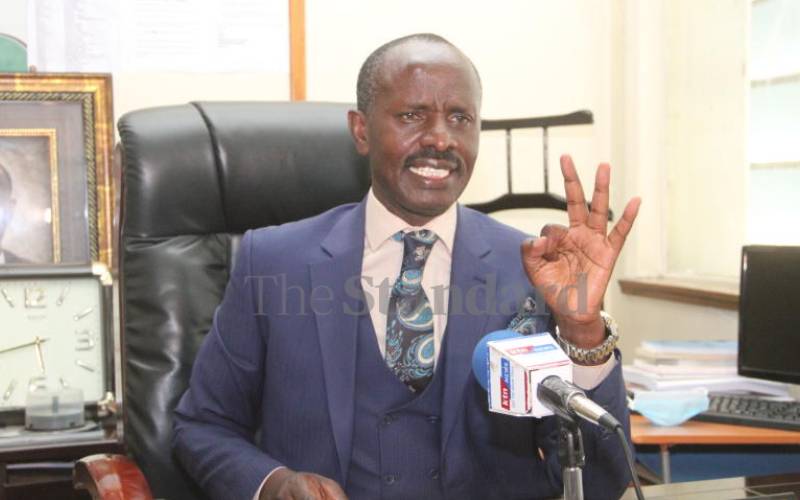 Trade unions are solid political actors in liberal democratic states like Kenya. They should therefore be at the forefront in shaping the 2022 socio-political agenda.
Trade unions in Africa have a long tradition of political engagement, beginning with their involvement in the anti-colonial movements to present-day struggle for enhanced democracy and respect for the rule of law.
Unions' historical engagement in politics has been divided into three phases. The first was marked by the common struggle against colonialism where close ties were forged between trade unions and national liberation movements in Kenya, Tanzania, South Africa, Ghana, Nigeria, Algeria, Zambia and Zimbabwe, among others.
Trade unions played the role of junior partners to political parties. Kenya Federation of Labour, as a junior partner, worked closely with Mau Mau and other like-minded freedom fighters.
The second phase began at independence and the introduction of state-led projects which rapidly expanded job opportunities in the public sector. During this phase, formal union rights were protected in theory, but in practice unions were subordinate to dominant parties like Kanu.
The third phase, the stage of market regulation, began in the 1990s. Faced by indebtedness incurred during the seventies and eighties, the government came under pressure from Bretton Wood institutions to adjust its budget. There were widespread job losses under the Structural Adjustment Programme, and most unions sought to disengage from the state-corporatist order which seemed to have lost its capacity to deliver.
As trade unions began to resist retrenchment, cuts in wages, privatisation and deterioration of social services, the labour movement emerged as a significant opponent of the one-party state that had come to characterise post-colonial Kenya.
It is instructive to note that the trade movement struggled for a new constitutional order, the enactment of Labour Relations Act, Employment Act, Labour Institutions Act, creation of the Employment and Labour Relations Court, the National Labour Board, National Tripartite Consultative Council and establishment of independent commissions.
The crucial demand of unions has been greater autonomy and influence on the formulation of government policies.
However, the big questions are: How can unions advance their political influence while simultaneously protecting their autonomy? More specifically, how can unions advance their autonomy and influence when they are closely allied to national political parties as it happens in United States, Britain, Germany, Sweden, India, Australia and Japan? Are alternative ways of influencing politics emerging?
The reaction to these questions is precise – in spite of numerous hurdles set in the way of unions by the government and other state actors to derail unions not to actualise their mission, vision and mandate, the labour movement has matured and has the capacity to set and shape the country's socio-political agenda.
Trade union leadership this time round, should participate actively and diligently without fear of intimidation in the 2022 General Election. They should contest for positions of president, governors, senators, MPs and MCAs. By extension, unionists should lobby for running mates of president and governors.
The union leaders should also assume the role of lobbyists at the grassroots level to influence the socio-political agenda. And since they are also community leaders, and rightly representing the interests and aspirations of the middle-class society, union leaders should develop a roadmap for the popularisation of labour candidates.
History teaches us the critical role trade movements have played in Africa. Labour unions have successfully propelled union leaders into positions of national leadership. "They include Fredrick Chiluba (former President of Zambia), Cyril Ramaphosa (President of South Africa), and Morgan Tsvangirai (former Prime Minister Zimbabwe).
The rise of Kwame Nkrumah (first President of Ghana), Alhaji Abubakar Tafawa Balewa (founding President of Nigeria) can be attributed to the political support they received from trade movements. Ahmed Sekou Toure, the first President of Guinea, was catapulted to leadership largely through the overwhelming support of the labour movement.
Kenyans can borrow a leaf from developed democracies where labour movements have successfully sponsored and elected leaders such as Anthony Albanese to position of Head of Labour Party and Leader of Opposition in Australia. In the US, labour unions have been used successfully as springboards to elect a host of presidents, including Franklin Roosevelt, Harry Truman, John F Kennedy, Jimmy Carter, Bill Clinton, Barack Obama and Joe Biden.
In developed democracies, the association between trade unions and political parties is intimate to the level that they have very successful labour parties.
Thus, political affiliation of unions is not only inevitable, but necessary. It is only through political participation that labour movements can influence the larger political and economic issues – hence trade unions in Kenya should set and shape the 2022 socio-political agenda, and identify potential candidates to vie for positions in the elections, considering that the majority of the electorate are peasants, middle-class citizens and the general workers who are represented by trade unions. Trade unions must fully involve themselves in the 2022 General Election.