Judges have taught Uhuru that democracy's no polite employer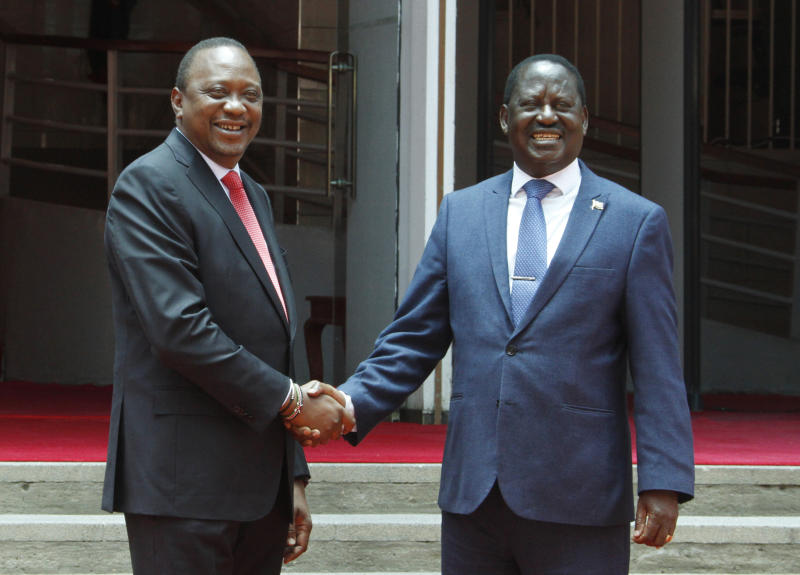 In less than a year, a decade of Uhuru Kenyatta's presidency will come to an end. This has arguably been one of the most turbulent periods in Kenyan history.
Turbulent, not only because Kenya has been responding to bitter challenges of economic depression and the negative effects of the Covid-19 epidemic, but also because of Uhuru's constitutional rivalry with the Judiciary and mutiny in his own political party.
Historically, Kenya's democratic transition has been characterised by its endurance and contradictions that mixes progress and regression in almost equal measure. Despite initial reforms that made the country more democratic than it was before 1992, the country's democratisation slowed down and in some areas reversed. However, after stagnating for two decades, the 2007 post-election violence offered new impetus for reform.
The National Accord that ended the post-election violence put in place a coalition government that resulted in a progressive popular constitution promulgated in 2010 and key institutional reforms.
As a result, we now have a powerful Parliament, a restructured independent Judiciary, a powerful constitution that has put checks on Executive actions and a devolved system of government.
To a larger extent, the democratic space and open struggles that we see between the Judiciary and the Executive and the president and his deputy to me signifies that the Kenyan democracy is coming of age and that the Presidency in no longer the most powerful institution in the land. Nowhere in Africa will you see citizens enjoying freedom of speech and courts freely challenging the president with such audacity.
Civil society
Today, I look at the account of this incendiary age. I argue that the Kenyan struggle for democratic space is now reaching its zenith and the push for political change that started in the 1990s, with the vitality of the civil society, is beginning to take root.
Last Friday was a day of 'consecration'- the BBI judgment by the Court of Appeal altered the political and legal landscape in Kenya.
This followed another ruling on May 23, 2021 by the High Court that too declared that the Constitution of Kenya (Amendment) Bill, 2020 was unconstitutional.
It declared that "the president does not have authority under the Constitution [of 2010] to initiate changes to the Constitution, and that can only be initiated by Parliament.
These rulings dawned gray and grim for the president; the darkness of the day intensified the mood of helplessness for the most powerful man in the country.
His BBI counterpart Raila Odinga seemingly more depressed, also could not hide his feelings when he said, "there is nothing we can do…we have to soldier on…"
Both Raila and Uhuru have realised that democracy is indeed not a polite employer. To me, these two rulings are the most revolutionary by Kenyan courts since Kenyatta's election win was nullified in 2017.
Unlike his predecessors, the president finds himself tied to the overpowering grip of the Judiciary. Tamed by the Judiciary and frustrated by his frenzied and overly ambitious deputy, enduring abuses from bloggers, mockers, rowdy crowds, madmen, he now finds himself almost powerless.
I have on several occasions in this forum argued that the 2010 Constitution renders the presidency vulnerable and that this 'glorious' legal document has spelled doom to the sacredness of presidency and shoehorned Uhuru into his rightful place as a 'servant-leader', rather than an untouchable sovereign.
In many ways, this Constitution was a reset of the one promulgated at independence and undid many of the ruinous amendments the political class had inflicted on Kenyans.
Thus, we are now experiencing an era of revolutionary constitutionalism that has brought a successful political change where democracy has fundamentally reshaped, not only the landscape of governance, but also social and economic thought.
Thus, I can say without fear of contradiction that Uhuru appears to be the most liberal, tolerant president in Kenyan history, for he has successfully and patiently presided over the full attainment of democracy that Kenyans are enjoying today.
Finally, the Friday judgment should not be used as a unit of analysis or a barometer for the outcome of the 2022 presidential election because, like seasons, Kenyan politics is extremely difficult to predict.
We could experience shocking political surprises in few months to come. But true to our national anthem, let now and henceforth, justice be our shield and defender.
Download the BBI Judgement by all seven Judges - Civil Appeal No. E291 of 2021