A chance for off-grid and underserved Kenyans to access modern energy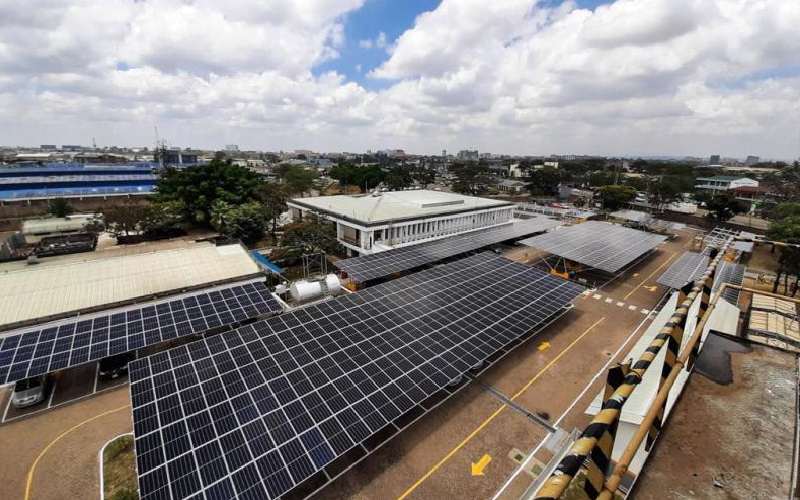 The off-grid solar market continues to be a key plank towards achieving the UN's Sustainable Development Goal Seven - Universal Access to Energy for all by 2030.
In Kenya, a strategy to deliberately tap and optimise alternative sources of energy such as the sun has been put in place to ensure Kenyans living in counties outside the better served central corridor also have access to modern energy.
A number of factors favour the optimal harnessing of solar energy for use by households and community facilities. According to World Bank's Global Solar Atlas, Kenya ranks among the highest irradiance or solar yield in Africa.
Secondly, Kenya has a well-developed stand-alone solar photovoltaic systems market, which has in the last two decades become a magnet for investors. While this market started being nurtured in the mid-1980s, its development received renewed momentum when Kenya was chosen as one of the two pilot countries for the World Bank's Lighting Africa project.
Fronted by the World Bank and its private sector lending wing, the International Finance Corporation (IFC), Lighting Africa was the first private-sector oriented effort to leverage new light-emitting diode (LED) lighting technologies to build sustainable markets to provide modern, safe, affordable off-grid lighting to communities that lack access to grid electricity.
One of Lighting Africa's major successes was the development of standards and testing methodology to support quality products in the market. Kenya's Standalone Solar Systems (SSS) market is marked by unique, investor-fronted innovations that include efficient supply channels for the cash sale of portable lanterns and SSS for households; the deployment of Pay-As-You-Go systems.
It is this robust SSS market that Kenya Off-grid Solar Access Project (KOSAP) seeks to provide modern energy solutions to communities in underserved and off-grid areas. KOSAP is being implemented in 14 counties; Kwale, Kilifi, Taita Taveta, Tana Tiver, Garissa, Mandera, Wajir, Marsabit, Turkana, West Pokot, Samburu, Narok, Lamu and Isiolo.
Tellingly, SSS and clean cooking solutions for households are an integral component of the five-year project, supported by the World Bank to the tune of Sh15 billion. It is being implemented by the Ministry of Energy, Kenya Power and Lighting Company and Rural Electrification and Renewable Energy Corporation. The third component of the project is standalone solar systems and solar water pumps for community facilities.
KOSAP seeks to have 250,000 households served by stand-alone solar systems and 150,000 households served by Clean Cooking Solutions by the end of the project in 2023. KOSAP further seeks to construct 157 mini-grids in the targeted counties that will be used to connect about 61,500 households with solar power. Similarly, about 473 public facilities, including secondary schools, health clinics as well as administrative offices will be supplied with solar power under the project. Some 380 boreholes that currently use diesel and other fuels will also benefit from the installation of solar power.