Rising violence point to a world in untold distress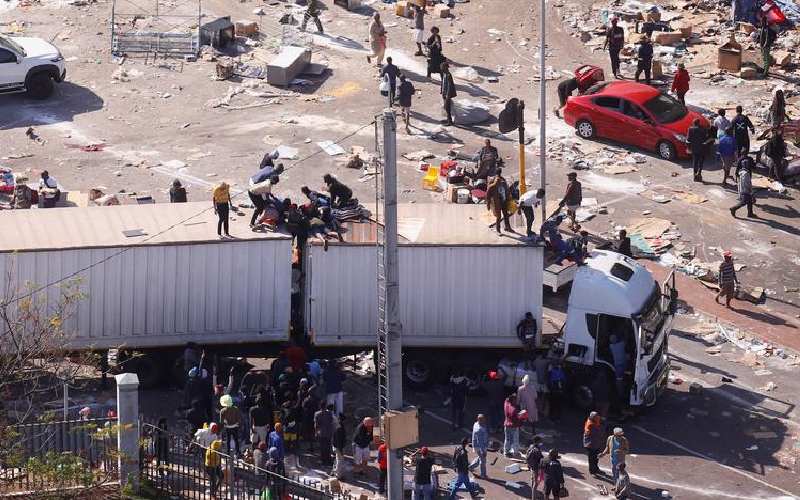 That the world is in distress is not in doubt. The symptoms are everywhere – riots, violence, suicides, murders, general aggressiveness, and the like. The world over, there has been a steep rise in cases of individual and social distress. In Kenya, we have seen an unusual increase in domestic violence, robberies, and gruesome murders – especially of women and children.
It speaks of a society bearing more than it can handle – a people carrying too much emotional stress and suffering poor mental health. There are many of us feeling so overwhelmed that, at the minimum, are unable to perform our normal daily functions. But at worst, many have lost meaning and significance of life and can therefore easily take our own or those of others.
Experts aver that every one of us is susceptible to emotional breakdown, which can be triggered by anything that leads to excessive stress. Such triggers may include sudden tragedies, anxiety about the future, loss of something significant – such as job or business, bereavement, addictions, or financial challenges. Interestingly, all these are realities of our time, mainly brought about by the unprecedented disruptions of the Covid-19 pandemic.
What is unfortunate is that this has come at a time when our societal support systems have literally broken down. The traditional community structures in the villages have greatly weakened. In the cities, the individualist approach to life has likewise destroyed almost all supportive social networks. This of course has been exacerbated by the Covid-19 containment measures which have curtailed opportunities for social interactions. It is therefore not difficult to see why we have become a society of angry and hungry people – ready to steal, kill, and destroy.
In his New Year address, President Kenyatta said about tackling the pandemic, "We will do everything to ensure the disease does not damage the body, but Kenyans must also make sure it does not damage our soul." He thus urged Kenyans to adjust their mindset and embrace the spirit of renewal, hope, possibility, and growth.
It does appear that, whereas a lot of good effort has gone into ensuring the disease does not damage the body, much needs to be done to contain its impact on the soul. There is therefore an urgent need for practical action at the individual, family, community, and national levels to deal with sources and causes of accruing stresses of the soul.
At family level, we need to offer support to one another as spouses, parents, and siblings so that we can each navigate our individual challenges.
Blame games may not help while sailing in turbulent waters. Instead, we should look out for tell-tale signs of those who might be caving in and give them every necessary support. At another level, we need to develop community stress relievers such as sports and other wholesome entertainment activities. Our national and county governments, together with various corporates, could partner to raise resources towards this.
Another critical source of support in times of distress is a meaningful spiritual connection with God. It is therefore important that people have access to places of worship. Thus far, spiritual leaders have demonstrated a high sense of responsibility in observing laid down Covid-19 protocols. Restrictions on places of worship can therefore be eased a little more so that people can easily access spiritual nourishment.
Youth unemployment is another key factor that requires our collective input. We must support the youth and other low income communities to survive these stressful times. Perhaps it is time for government to suspend some of the low-priority mega projects and channel funds to small scale activities that would create self-employment. A reduction or suspension of taxes on essential commodities should also be seriously considered so as to ease the burden on ordinary Kenyans. Business and manufacturing should also be supported with appropriate incentives.
While some of these proposals may be already ongoing and others not quite practical, there are experts who can draw a better roadmap. If we muster our collective will as a people and make the necessary sacrifices, the evils and atrocities we are witnessing today could be significantly reduced, if not eliminated.