JB Muturi will be a formidable force in 2022 polls and beyond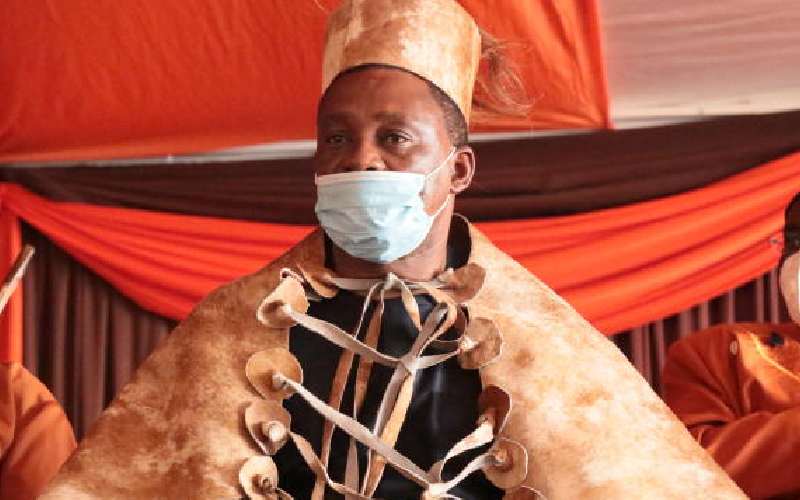 As 2022 nears, at least three presidential hopefuls have confused president Uhuru Kenyatta's succession plan. They are ODM leader Raila Odinga, Senator Gideon Moi and National Assembly Speaker Justin Muturi. I once wrote in this column a tribute to Joseph Nyaga, former Justin Muturi's political paragon, that before 2002 took the young Uhuru through orientation in the bushy parts of the now-defunct Mbeere District.
Seemingly, the then assistant minister in the Office of the President was Uhuru's political godfather, and probably Mzee Moi had instructed him to hide the young 'political Jayden' in Mbeere District's political thickets awaiting endorsement; away from evil eyes of politicians salivating for the kingly seat.
From my thinking, Nyaga knew very well that Mzee Moi would endorse Baba Ngina. But then, Uhuru was younger, and today, if my prediction is correct, he has not forgotten that side of Mount Kenya, from where Speaker Muturi hails.
Let us not forget that since he became Speaker of the National Assembly, his star has been dangling above State House. However, we haven't been paying attention. To remind you, as the Speaker of the National Assembly, he is constitutionally third in line to succeed President Kenyatta, after Deputy President William Ruto.
Politically, JB Muturi has been second in command. His mystical political prostration and his handling of political issues in Parliament are that of a resilient leader. He has not been overtly political, nor have we seen him engaging in political duels with honourable members—even those who belong to the Opposition.
Muturi has not used his closeness to the president to exploit his position or chest-thump—he has remained composed and well-groomed in politics and hair-wise.
Unlike some Cabinet secretaries who have engaged Tanga Tanga directly, Muturi has played neutral and hasn't hurt anyone. The Political Chessboard, thus, acknowledges that, he too, can make a sober president.
Where is the Raila and Gideon factor coming in? As for Raila, he came in handy after the 2017 elections for Uhuru. He has stood with him—though sometimes he has teased to hang his legs out.
Nevertheless, for the first time since Adam, Uhuru's body mass index must have hit above 25, courtesy of political tranquillity under the watch of Baba and ODM. He, therefore, owes Baba 10 seasons harvest of njahi.
As for Gideon, we wouldn't have had Uhuru without the Moi factor. He would be roaming Gatundu South Constituency shopping centres fighting over mangled posters with Moses Kuria. If you know, you know.

Back to Muturi. Why did Muturi's coronation ruffle feathers among some Mount Kenya politicians? Muturi's coronation preceded eight days of preparation. Why were they quiet then? Why did they come later to shout? He was an easy soft target—they were punching Uhuru Kenyatta. They knew very well that Muturi was a proselyte of Uhuru. Do with this information as you wish.
What I know is that Muturi will have a significant portion in the 2022 government. He has challenged the GEMA community, taking on his bosom the Embu, Meru, Mbeere and the Kamba communities in the upper eastern part. This has left the Kikuyu community with no many wailing options. Although the Political Chessboard prophesies in parts, it's convinced Muturi is an undisputed speaker of Gema.
Lastly, Muturi fits Uhuru's sensational prospects that it's time for another tribe to rule. Let me explain. In my article of May 21, 2021 titled, 'Speaker Justin Muturi coronation: Another feather in the cap of Mbeere', I explained that Muturi was not a Kikuyu. But I was highly misunderstood, and ears refused to hear.
Even when he isn't directly Embu, Meru or Gikuyu, Muturi has been entrusted as Gema spokesperson. Period. This acceptability among the larger Gema communities means he's the one who can tease Ruto in the region. Think about it because the political heavens have spoken.