Proper planning key to attaining education goals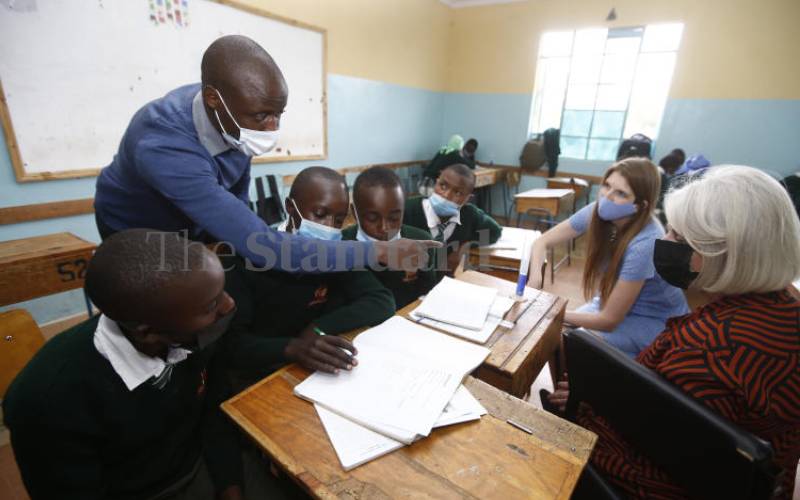 There are thousands of children and youth not attending school due to Covid-19 and related problems. School dropout has also been exacerbated by pre-Covid-19 educational inequalities.
The dire situation, aggravated by the poor economy in an already fragile education system, has generated unprecedented challenges that we must tackle together. Education is a shared responsibility, and progress can only be made through common efforts. This is essential to meeting Universal Primary Education in response to Sustainable Development Goal on education (SDG 4).
To achieve the 2030 Agenda in Education outlined by UNESCO, UNICEF and the World Bank, we have to stay focused on educational programmes and policies. The government, Teachers Service Commission and schools have a frontline role to play hand-in-hand with learners and parents. For instance, according to Kenya National Examinations Council, 2,543 candidates who registered didn't sit their 2020 KCPE exams and 194,000 learners who completed Standard Eight four years ago did not sit for 2020 KCSE examinations. The whereabouts of these learners is unknown. This brings into question the success of the acclaimed 100 per cent transition policy.
Inadequate supply of teaching resources has impacted the capacity of teachers to deliver and raises questions over the government's commitment to equip teachers. Perennial staffing gaps in public schools and poor teacher distribution based on subject combinations have severely affected efficient and systematic delivery of the curriculum, which also casts doubt on whether TSC is up to the task, and accountable to its policies on hiring, distribution and utilisation of teachers. The commission projects teacher shortage in 2021 to be 97,826, while in 2022 it will be 97,214 with a shortfall of 96,612 teachers in 2023.
From all indications, and going by the Basic Education Statistical Report (2019), there has been no sufficient expansion of school infrastructure, leading to serious disparities in class sizes across the counties. Capital expenditure has declined over the period against the backdrop of increasing enrolment in line with 100 per cent transition policy. This too raises the question whether the ministry is indeed accountable to its policies to ensure that adequate and proper infrastructure are in place in the 52,780 public pre-primary, 218,760 primary and 105,234 secondary schools.
The free education funds fraudulently channeled to non-existent schools (ghost learners) by dishonest Ministry of Education officials raises pertinent questions on the government's commitment and accountability on public education system. Going forward we will require clear lines of responsibility, knowing when and where these lines are broken and what action is required in response. Lack of accountability risks jeopardising progress in education. For one, the absence of clearly designed education plans by the government can blur roles and means to meet the ambitions of SDG 4 and Vision 2030.
-Mr Sossion is nominated MP and Secretary-General of Knut