Tanzania's admission good for war against Covid-19 in East Africa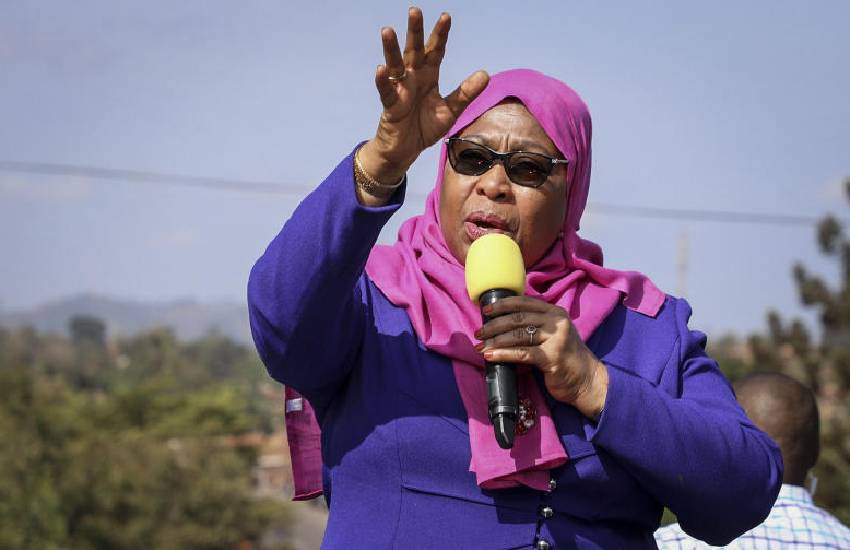 After a year of living in denial, Tanzanian leaders finally admitted on Monday that Covid-19 is ravaging the country, just like the rest of the world.
A committee formed by the new Tanzanian President Suluhu Hassan on April 18 has confirmed what we knew all along -Tanzania is not immune to the virus.
Notably, former Tanzanian President, the late John Magufuli, had downplayed the disease, effectively leaving his subjects to their own devices. At one point, Dr Magufuli who died in March this year, even claimed that God had taken away Covid-19 from the country following Tanzanians' fervent prayers. He even prayed that God does the same for Kenya.
We warned here several times that Magufuli's lackadaisical attitude was tantamount to playing with fire. Indeed, it has been an open secret that Covid-19 has been wreaking havoc in Tanzania. When Magufuli stopped the testing of the virus in April last year, already 509 cases and 16 deaths had been recorded.
In addition, the Catholic Church revealed in March this year that 25 priests and 60 nuns had died in a span of just two months after showing symptoms of coronavirus. A month before that, Zanzibar's Vice President Seif Sharif Hamad had died while being treated for the virus.
Despite that, we still don't know and might never know how many people have succumbed to Covid-19 in the country. But that is not important now. What is important is the official admission that the disease exists and the determination to deal with the problem. For that, President Suluhu deserves a pat on the back.
The committee that she appointed has come up with good recommendations on how to battle the pandemic. Besides, Tanzania can learn a lot about how to deal with the pandemic from Kenya and other regional countries.
Wearing of face masks should be made mandatory, hand washing should become a routine for all and sundry.
That will be important, for Tanzanians and all East Africans. We have said here before that the region would never be safe from the virus if Tanzania does not walk in step with its neighbours in tackling this odious monster. Why? Because if the number of cases are high in one country, they will find their way into the next owing to the porosity of our borders.
Importantly, the region should now speak in one voice and demand to be given Covid-19 vaccines, most of which are going to the world's wealthy countries at the expense of the poor ones.