Suluhu has opened a new chapter in Kenya, Tanzania relationship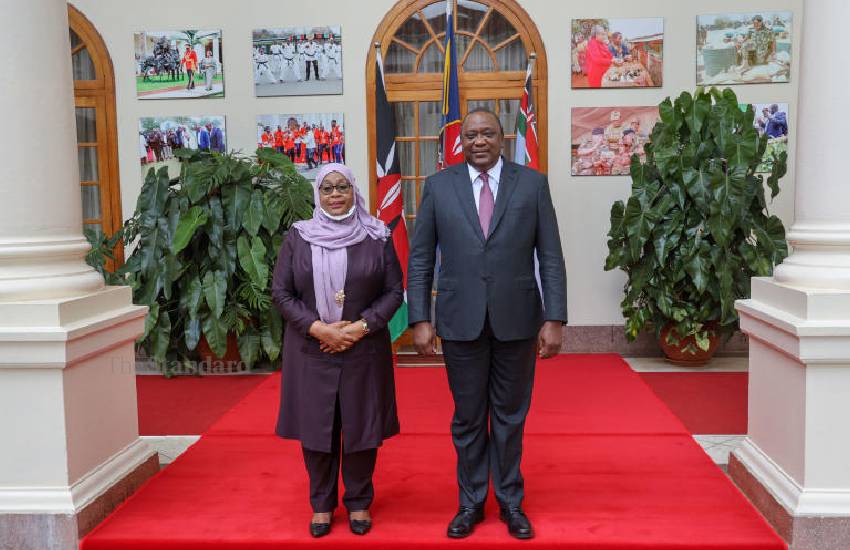 Occasionally, political leaders attract attention and command admiration beyond their countries. The personality and the ideals that the person represents, not the power in the office, is what counts.
People talk about leaders who stand out beyond their countries. They include Winston Churchill for holding the British Empire in World War II using language that emotionally inspired.
When the Mau Mau war broke out in Kenya and the government arrested Kenya African Union leader Jomo Kenyatta, Frederick Harris said in the House of Commons in November 1952 that Kenyatta had similar oratorical skills as Churchill. "What has been said about Mr Kenyatta is surely equally true of the Prime Minister…we do not want to keep Kenyatta merely because he resembles the Prime Minister". To Harris, Churchill and Kenyatta were guilty of the same offence; inspiring people.
Churchill inspired to defend the British Empire but Kenyatta inspired people in and beyond Kenya to dismantle colonial states at the heart of that empire.
To Zambia's Kenneth Kaunda, Kenyatta "was one of the greatest leaders, a man, and a hero in the struggle for African liberation." Tanzania's Julius Nyerere, was direct: "Without his work and his leadership, our struggle for liberty would have been longer, harder, and more bitter…he was a source of inspiration to millions of Africans who had never seen him and kept up the spirits of all the devotees of liberty who had the good fortune to meet him."
In the colonial days, Kenyatta was great at discrediting racially-based colonial states but in post-colonial times, it was Nyerere who inspired millions in Tanzania and the rest of Africa for two reasons. First, he was an intellectual trying to practice his Ujamaa idealism on the people of Tanzania.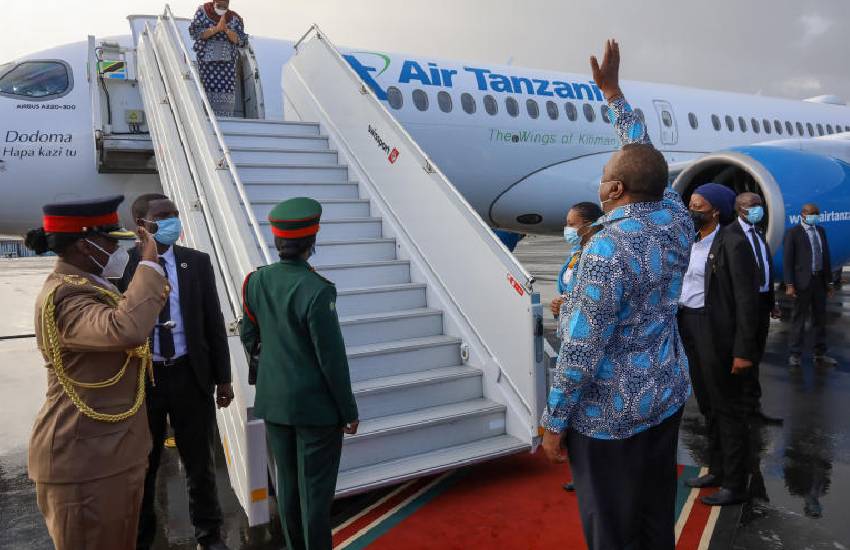 Second, by turning Tanzania into a liberation headquarters against the remnants of white settler rule, his ideals and values spread among the liberators to be internalised beyond Tanzania. Another man inspired by Kenyatta's anti-colonialism was African National Congress' Nelson Mandela fighting apartheid in South Africa. Among the youth imbibing Nyerere's idealism in Tanzania was Samia Suluhu Hassan.
She benefitted from CCM governing structures that Nyerere created. She rose from Vice President to President when John Pombe Magufuli died. Suluhu has captured world imagination as the 'suluhu'(solution) to the challenges confronting Tanzania. Her style is different from Magufuli's. Her personality is engaging, her reasoning is reconciliatory and disarming, and her determination is solid.
Confident of herself and what needs doing, she sees little value in hyped confrontations or taking stands that leave more questions than solutions to problems at hand. Eager to engage Kenya differently and rectify mistakes and misunderstandings, she accepted Uhuru Kenyatta's invitation to be a state guest.
Good at playing with words, Suluhu came to Nairobi to rectify things and display her charm as the suluhu to vikwazo hindering interactions. In two days, she wowed people and destroyed skeptics with humour by offering suluhu Suluhu-style.
Members of her delegation, she declared, know Nairobi's vichochoro and were it not for coronavirus they would disappear for nyama choma. If animals mate in Kenya and give birth in Tanzania, it makes no sense to block people interaction. Having succeeded in creating feel-good atmosphere between Kenyans and Tanzanians, she is likely to repeat that diplomatic magic elsewhere.