Kenya–Korea's path to green growth through P4G summit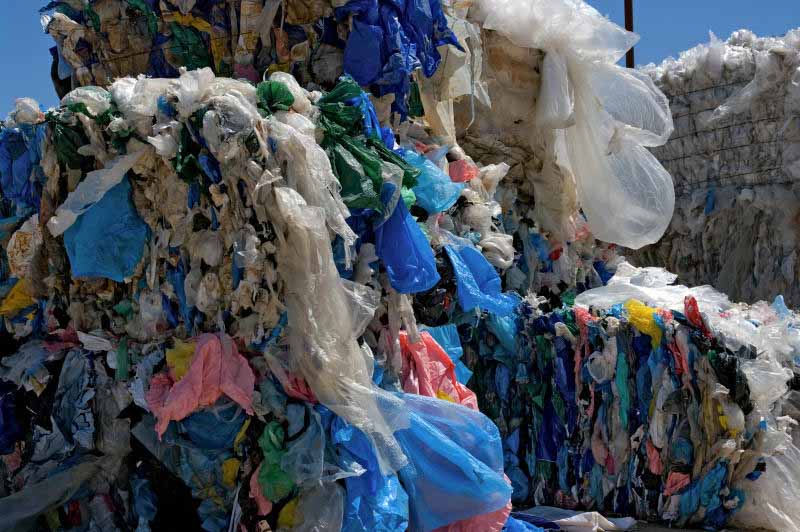 In recent years, Kenya and Korea have undertaken increasingly progressive environmental initiatives.
Kenya's 2017 ban on single-use plastics demonstrates the government's determination in tackling its urban waste disposal issue. I learnt that prior to this, more than 100 million plastic bags were used and discarded in the country every year. It is impressive how quickly Kenyans have adjusted to the new norm by switching to alternatives. In 2019, Korea introduced a ban on disposable plastic bags in supermarkets and other retailers. A public awareness campaign to reduce plastic use has quickly become a new way of life.
In the area of waste management, Korea's experience is worth noting. With rapid economic growth, urbanisation, and industrialisation throughout the 1970s and 1980s, it was inevitable that Korea, a small country with a high population, had to confront an increasing amount of waste. Seoul's Nanji Waste Landfill, after 15 years in operation, became one of the largest waste disposal areas in the world.
The deteriorating quality of air, water and the surrounding ecosystem around the waste site led to the Landfill Recovery Project, a government initiative that restored the area in the mid-1990s. The landfill was transformed into an ecological park, attracting 600,000 visitors annually. The park was so successful that it became the site of the 2002 World Cup celebrations. In addition to ecological restoration, the Korean government has converted methane gas generated from the landfill into renewable energy power, which is similar to Kenya's plan at the Dandora dumpsite to set up an energy plant using waste.
Recycling is another priority of the Korean government. Since mandatory recycling was introduced in the 1990s, Korea has one of the highest recycling rates among the OECD countries at 86.5 per cent as of 2019. Environmental benefits aside, recycling has also brought economic and social benefits to the country. By creating a policy framework, which has enabled a circular economy, the industry for recyclable products and materials has increasingly given rise to new economic opportunities, such as green job creation. The Korean government is more than willing to share its policies and experiences on waste management with Kenya.
The above-mentioned experiences and best practices that Kenya and Korea share can be solidified through the Partnering for Green Growth and the Global Goals 2030 (P4G) initiative. After its successful inaugural summit in Denmark in 2018, Korea will host the 2021 P4G Seoul Summit (2021p4g-seoulsummit.kr) scheduled for May 30-31, 2021. The virtual summit will provide a platform to bring green growth policies into practice.
The P4G initiative is not just the purview of governments but also for the private sector and civil society. Diverse stakeholders will participate to seek innovative solutions for green economic growth as they strive towards addressing climate change and achieving the Sustainable Development Goals, especially in the areas of water, energy, food and agriculture, a circular economy, and cities. I hope that the upcoming summit will result in more concrete public–private partnerships that can contribute to Kenya's national development goals, Vision 2030 and the Big 4 Agenda.
In 2019, a Korean start-up company already helped provide solar power to rural communities in Kenya through its Solar Cow 4 Impact project funded by P4G. By providing portable batteries referred to as 'power milk', connected to 'solar cow' charging stations installed in schools, community members now have easy access to electricity instead of traveling several hours to town to charge their devices. This innovative idea has incentivised children to go to school - not only to learn but also to charge their batteries while they attend class. P4G delivers inclusive development empowering marginalised populations with innovative solutions. With financial commitment from states and technology and innovation from the private sector, projects under P4G have been crystalised and can be carried forward. I hope that this cooperation will expand its horizon beyond Kenya's development. I, for one, believe that a combined inclusive global effort is necessary for the success of P4G.
As we prepare for the 2021 P4G Seoul Summit, the Embassy of the Republic of Korea will host a pre-event in Kenya titled 'Korea-Africa Green New Deal Business Forum' tomorrow. The event will explore ways to establish sustainable partnerships that can provide solutions in addressing the challenges in the areas of sustainable development and green growth. I hope this event and, furthermore, the 2021 P4G Seoul Summit, will pave the way for the two countries to achieve an ambitious and yet mutually reinforcing transition, 'greening' the ties of our relationship.
CHOI Yeonghan is the Ambassador of the Republic of Korea to Kenya.