Corona has shown that the tools we employ in delivering education brings more inequality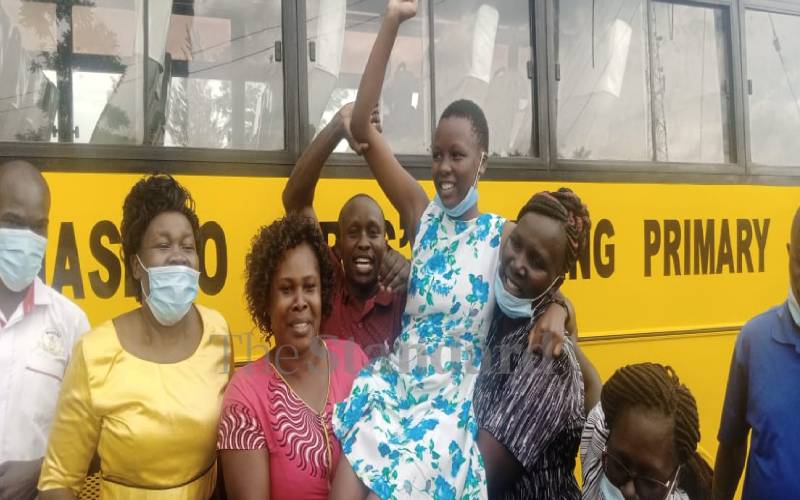 When we invest in teachers and communities; we have better education since everybody rises. It is an old maxim that we have refused to abide by as a country.
Covid-19 brought the glaring inequities in the education sector to our tables, but we refused to act and looked the other way.
With the KCPE results out, there are interesting facts and figures to look at. 12,424 candidates did not sit the examination.
The country invested in these children for more than ten years but at this critical stage; we cannot account for them.
Twenty-five per cent of the candidates who sat the examination scored less than 200 marks out of the possible 500 marks. On the other hand, 50.69 per cent of the Special Needs education candidates score less than 200 marks.
The question we need to be asking ourselves as a nation is: Why did we assess these learners? To what effect? Have we developed a safety net for the learners using the lessons of the just-released result? What these figures show is that those who need education more for purposes of transforming their lives; are towards the periphery and the system and its attendant approaches is pushing them further out.
The pandemic has shown that the tools we employ in delivering education, that are largely hinged on technology, can exacerbate further the inequalities a country like Kenya. KCPE results show that children in urban areas, who had better reach to technology solutions have performed better.
Take a quick survey and help us improve our website!
Take a survey
We need to invest more in teachers and communities that are from the marginalised communities especially up in the North of the county to put a stop to the saturating of efforts in 'highly productive areas thinking of Sessional Paper No. 10 of 1965'.
If we fail as a nation to deliberately make our schools more child-friendly and navigable by those who have limitations (physical or otherwise), then we will be nurturing children who will have no regard to the weak and those who need a helping hand in society.