Why the likelihood ofTundu Lissu ruling Tanzania is low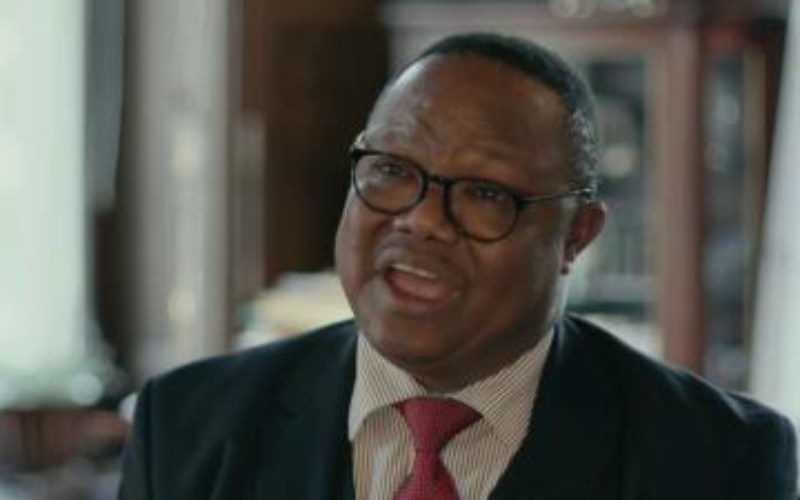 Instead of being openly confrontational, government critics should be as wise as serpents and harmless as doves. But the hungriness to outshine their masters (law number 1) and the inability to conceal their intentions (law number 3) will forever leave most government critics in Africa pushing the Sisyphus ball up the political hill. It is a political vanity of vanities.
To illustrate this, let us strike some government critics in Africa so that their admirers might learn a lesson or two. Proverbs 19, verse 25 teaches us: "If you punish a mocker, the simple-minded will learn a lesson; if you correct the wise, they will be all the wiser".
Here, it is necessary to teach government critics that it is possible to do so without attracting the ruling regime's clampdown seen in countries like Uganda, Tanzania, Kenya, and Rwanda. 21st-century politics requires new strategies. Using 19th Century tactics gives the governments power to crush you — leaving you without hope of rising again.
Although the 48 Laws Of Power by Robert Greene are creepy, law number one teaches that trying to outshine your master is deadly in the game of power. The third law explains why anyone interested in domination must conceal their intentions until they gain what they want. As such, a general who hangs their legs outside the plane takes irredeemable risks.
In Africa, we have a basket full of examples. In Uganda, President Museveni has reigned for generations to the dismay of his critics. Recently, a millennial, Bobi Wine, came to the stage as the new challenger to the septuagenarian Museveni; and hit the rock during January 14, 2021, General Election.
Depose Museveni
Museveni had already branded Bobi an "enemy of the country's prosperity" — a common label given to government critics long before Chinua Achebe wrote 'An enemy of the people." If all government critics are enemies of prosperity, then something must change — the approach.
I watched perennial Museveni opponent Kizza Besigye in an interview in which a journalist asked for his advice to Wine after the January 2021 elections. Besigye said helplessly that he had no word of counsel for Wine because if he had, he could have used it for himself all the years he has struggled to depose Museveni in vain — a clear indication of a tumbling general who's given up the fight.
In Tanzania, Tundu Lissu has had his share of political misfortune and 16 bullets in his body courtesy of his 'tundu' approach to the CCM regime. He is been bitter and breathing fire since he lost the October 28, 2020, presidential election to John Magufuli.
While in exile, Mr Lisu is well updated about Tanzania's State House health status. He was the first to break the news of Magufuli's possible death. When Tanzania finally announced the president's death, Lissu declared that he was "frankly, relieved to see him [Magufuli] go".
Fault-finders
The Ujamaa wailings in Dar es Salaam's streets show that Magufuli was more popular than Lissu can imagine. All indications are that Lissu has a long way to go to be accepted in Tanzania. It seems his waging of war against Magufuli is likely to haunt Lissu's desire to rule Tanzania for the rest of his life.
It is improbable that Samia Suluhu will dine with her former boss' fault-finders — unless she is hunkering down for doom.
Zimbabwe is another hotbed of frustrations. Consider the late Morgan Tsvangirai, President Robert Mugabe's enduring nemesis. Having been Zimbabwe's Prime Minister between 2009 and 2013, he thought he could topple the Zimbabwe African National Union-Patriotic Front (ZANU–PF) regime. His sin was one; he failed to conceal his intentions, and Mugabe frustrated his efforts as long as both lived. Case closed!
In Rwanda, Paul Rusesabagina, a former manager of Hôtel des Mille Collines in Kigali during the 1994 Rwandan genocide, gained fame for housing over 1,200 Hutu and Tutsi refugees. His story is immortalised in the film Hotel Rwanda and has won him accolades globally — but that's not so with President Paul Kagame's regime, which he has been a fierce critic of.
As I write this, Rusesabagina is facing charges of financing terrorism, armed robbery, arson, abduction and murder in Rwanda — charges that could see him sentenced to over 20 years in prison. Unless magic happens, the path he is being flanked into will leave him little opportunity to ever rule Rwanda.
This is my conclusion: Victorious generals endeavour to identify their enemy from afar to deny them the benefits of their action — however, government critics such as Lissu are busy declaring their intentions to take over governments. It doesn't work like that.
Dr Ndonye is a political economist of Media and Communication