What should we really look for in a president?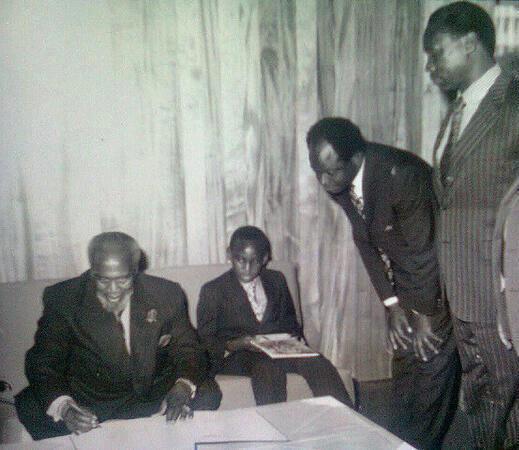 As Kenyans debate who is best placed to lead the country after 2022, this is the right time to take stock of how the institution of the presidency has evolved over the years.
Past presidential epochs in independent Kenya have etched their place in defining the history of the peculiar but versatile people that Kenyans are.
Jomo Kenyatta became president in his 70s with many colonial naysayers prophesying endless downsides that they imagined Kenya would suffer in the hands of an indigenous head of state. A one-time leader of the so-called Kenya Coalition Party Sir Ferdinand Cavendish-Bentinck authored the most vitriolic slur against Jomo terming him as a "leader unto darkness and death" back in the 1950s.
Jomo certainly towered head and shoulders over his peers and possessed the charisma that won him the respect of his lieutenants many of whom were literally the age of his own son.
He spoke with resounding authority and managed to steady Kenya into its early days of independence. His approach to leadership readily confirmed that Jomo understood Kenya, its people and its travails, fears and hopes best. By 1970, it was clear that Kenya was in the grip of a master nation builder and both guide and leader of his people.
By the time Mzee left the scene in August 1978, the economy had registered a 7 per cent growth, a feat that was not repeated for three decades. Then enter President Daniel arap Moi aged 56 in 1978. When Kenyatta's long-serving deputy took office his friend and right-hand-man Charles Mugane Njonjo, the Attorney-General, called the editors of both the Standard and Nation newspapers and made an extraordinary request. Under no circumstances was the acting President to be referred to as "acting", he was to be His Excellency the President – from Day One.
Moi stepped into the shoes of a titan of history and remained at State House for a marathon 24 years, just one year shy of a quarter of a decade despite his nemeses predicting his occupancy of the top office as "the passing cloud".
The one sector of nation-building that expanded significantly under the Moi Presidency, besides the human population, was university education.
Take a quick survey and help us improve our website!
Take a survey
When Mwai Kibaki entered State House aged 72 he brought with him experience and insights garnered as Finance Minister during the tenures of his two predecessors. To Kibaki, Jomo was a mentor while Moi was a rival. Kibaki, though associated with re-igniting Kenya's economic growth so eschewed political cult of personality type of politicking that no roads, schools, airports or seaports are named after him. Within Kibaki's first term (2003-2007) Kenya's economy grew by 7 per cent. During the same period, Kenya registered unprecedented tax collection and exponential growth of primary education which he made free.
Under Kibaki, too, the Constitution of Kenya 2010 was promulgated, ending 20 years of review, and enormously expanding the democratic space. Uhuru Muigai Kenyatta is Kenya's youngest ever President. His political pedigree is peerless within our borders.
Much is expected of the son of the master nation-builder, he has arrived on the scene to the accompaniment of the discovery mineral wealth that bespeak good tidings in days to come. Uhuru has expanded the foundations of Kenya's infrastructure initiated by his predecessor in impressive ways that speak for themselves.
Going forward, even as Kenyans ponder on whom best suits them for president come 2022, there are questions that beg immediate answers. One is what to do with the huge youth demographic that Kenya has. The ideal head of state post-2022 should invariably invest in creating an economic ecosystem that favours the changing times our youth will have to contend with.
Manufacturing and technology interfaces of existing and future industries call for a fresh relook at the opportunities of the 21st century. We are entering the time of open-minded leadership where the head of state should create an atmosphere that allows the ideas of young people to dictate the way forward. That person must possess an avuncular mien and not a bucolic attitude of recreating old ideas by giving them a fresh sheen that adds no value whatsoever. Who is that person? Who will take us there? Kenyans must have a serious conversation with themselves and see the future.
-The writer comments on topical issues.