AstraZeneca: Inject the world with a dose of confidence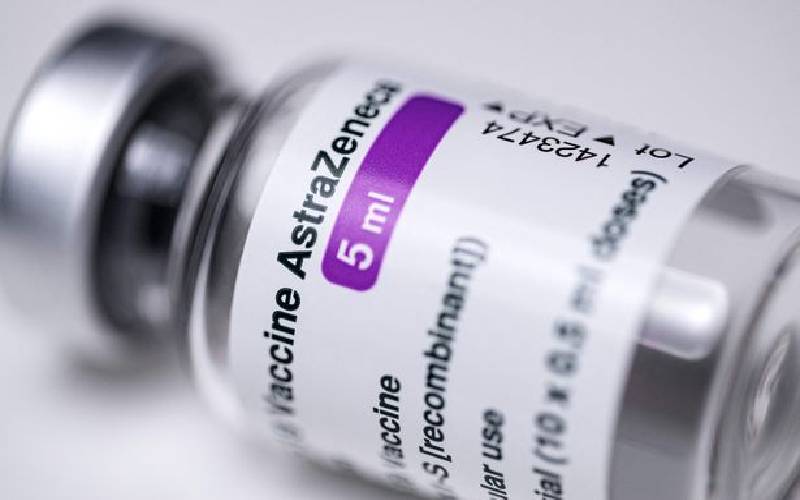 It is no secret that some medical and other frontline workers have been hesitant to take the Covid-19 vaccine. As a result, out of the 400,000 vaccine doses that the Ministry of Health has set side for health workers, only 10,000 had been used by Monday. In Isiolo County, for instance, only 22 health workers out of 1,000 have been vaccinated.
This of course is a matter of concern considering medical workers are at greater risk of being infected with the coronavirus.
Their reluctance mostly arises from concerns over the safety of the Oxford-AstraZeneca vaccine, the only jab that Kenya has so far. The country received a million doses of the vaccine from Covax Facility on March 2, and another 100,000 doses later from India.
All said and done, it is hard to blame the Kenyan frontline workers for developing cold feet. This vaccine has been blamed for causing blood clots and lower blood platelet count. Consequently, Ireland, Denmark, Norway, the Netherlands and Iceland, among others, have suspended its use, although there is inadequate evidence to support the claim. On the other hand, Belgium, Poland, the Czech Republic, Ukraine and Kenya are still administering the vaccine.
AstraZeneca insists there is no evidence of increased risk of blood clots from its vaccine. Notably, more than 17 million people have been vaccinated with the vaccine in the European Union and UK. Out of this, less than 40 cases of blood clots had been reported by last week.
This clearly shows that even if the vaccine were to be guilty of what it is being accused of, its benefits, as World Health Organisation (WHO) has pointed out, far outweigh the risk.
For people in the vulnerable groups, the risk of dying from Covid-19 is far much higher than that of dying from the vaccine.
In fact, lesser deaths and infections are being reported in countries where vaccination, including with Oxford-AstraZeneca, has been undertaken widely.
However, that is not reassuring enough for many people - they choose to instead see the purported risk. That's why Kenyans have been asking President Uhuru Kenyatta and other top government officials to be vaccinated first.
There is need to inject a dose of confidence in people worldwide. People need to be convinced that the AstraZeneca vaccine is safe. That can only happen if the WHO and related agencies conduct thorough investigations to establish the truth about the allegations leveled against this vaccine.
That should be done within the shortest time possible, before the cloud of mistrust around this vaccine creates room for the virus to run riot.