Support women to flourish in business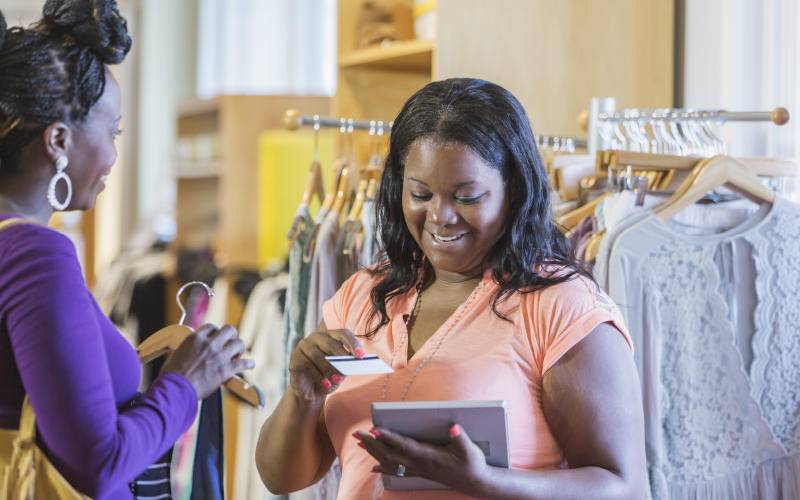 Women face numerous challenges that prevent them from reaching their full potential in the world of business.
Lack of financial support to startups or established ventures continues to be one of the major challenges that most women face, barring them from venturing into business. This limits their contribution to the economy.
While lack of finance is a universal challenge, especially for small and medium enterprises, regardless of gender, it tends to disproportionately affect women-owned businesses. One reason for this is the lack of assets such as land that can be used to secure funds from financial institutions.
Women make up more than half of the world population and it is therefore no secret that growth will accelerate when this half of the population is more productive. In fact, research by the McKinsey Global Institute found that if women were to participate in the economy to the level of men, they could add as much as $28 trillion or 26 per cent to the annual global Gross Development Product by 2025.
Countries that support women-owned businesses are reaping the benefits as their economies continue to grow and have numerous jobs created. For instance, a study conducted by the American Express OPEN dubbed "The State of Women-Owned Businesses of 2019" shows that more than 8 million companies in the United States alone are now owned by women, hiring more than 7 million people and generating $1.5 trillion in revenue.
In Kenya, the number of female-owned businesses is still low compared to their male counterparts, with statistics from the Kenya National Bureau of Statistics showing that about 30 per cent of small and medium enterprises are owned by women.
This shows there is need to support women-owned businesses financially as economies cannot afford to have a continued underrepresentation of women in entrepreneurship. As a country, we have to ensure women-owned businesses are supported so as not to miss out on the opportunities presented by their involvement in the business.
It is encouraging that various efforts have been advanced in this regard by the government and private sector. The government, through the Women Enterprise Fund and Uwezo Fund, continues to support women entrepreneurs to advance their businesses through provision of loan facilities.
In the private sector there are various known financial institutions that have remodelled their businesses to incorporate the needs of women. More financial institutions that were previously reluctant to finance women entrepreneurs are now open to financing their businesses. There are also institutions that have exclusively dedicated their services to women, and which continue to support women entrepreneurs.
On the same note, Citi has for long been a champion of financial inclusion and has made significant investments towards increasing financial support to women-owned businesses.
In 2020 for instance, despite the challenges occasioned by the Covid-19 crisis, Citi partnered with 4G Capital to tackle financial exclusion in Kenya through provision of a Sh285 million term loan providing digital financial access to over 25,000 small businesses of which 81 per cent are led by women.
And while these efforts by the government and the private sector are commendable, more needs to be done to ensure additional financial support for women businesses. The time is therefore ripe for wider discussion on this as evidence of the gains from economic empowerment of women continues to mount.
Lending policies
There is no doubt that households, firms, farms, communities, and the whole economy will perform significantly better when women have opportunities to raise their productivity. Supporting their ventures would therefore be a step in this right directions.
It is time for banking models and lending policies to continue being aligned to support women-led businesses.
Similarly, the government should increase funding to agencies that provide financial support to women to ensure that more of them have access.
Women have proven ability to contribute greatly to the economy when granted the opportunity and it is therefore important that they are supported. By breaking one of the biggest barriers to their participation in the business world—the lack of financial support—Kenya will be well positioned to improve her economy.
-Ms Mwende is a transaction specialist at Citi's Inclusive Finance global office in London. Mr Zaumu is the Corporate Banking, Capital Markets and Advisory Head, Citi East Africa