Trump dared to shake up US politics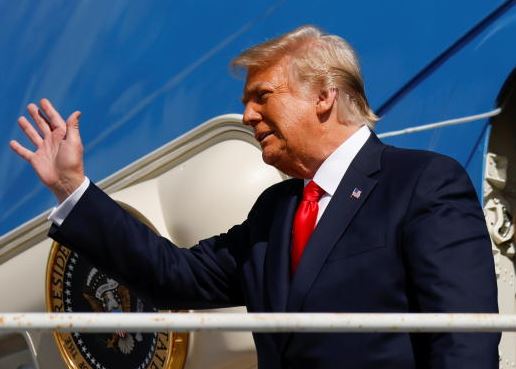 Many years ago, in my mid-teens, I leafed through an American lifestyle magazine and the picture and story on the front cover caught my attention. It was the story of an American tycoon who owned one of America's most majestic pieces of real estate. The place was Mar-a-Lago and the owner was Donald J Trump.
Revelling at the picturesque Mar-a-Lago residence and reading about this real estate magnate my teenage mind started racing. I was ambitious and believed I could make it big in business. A thought quickly came to mind to dispatch a letter to this man, seeking his assistance to finance my dreams. There was no email back then. No Google.
In fact, the internet didn't exist anywhere publicly that I knew of. I would have to send the letter by post and without a postal address to work with, I figured that for a prime destination such as Mar-a-Lago, a physical description of the place – incorporating the name of the place, the State which the magazine indicated was Florida and the country, the USA, would suffice. After all, there could only be one Mar-a-Lago.
I crafted my letter, careful to keep it brief and to the point - I had read somewhere that successful men and women much valued their time and frowned upon trivialities. Two re-writes later my hand-written note to Donald Trump was ready. I tucked it into an Airmail envelope, sealed and wrote out the Mar-a-Lago residence address. The next day I went to GPO (General Post Office) on Haile Selassie Avenue, bought and affixed the required stamps and dropped off the envelope at the International mail drop-off point. A month and a half later, I received a huge A4 size envelope with a Palm Springs, Florida post-script stamp on it, addressed to me! Donald Trump had responded!
When Trump ran for the US presidency in 2016, he was a rank outsider. He came onto the scene with a bravado and bare-knuckles approach that invited disdain and counter-actions. Blunt and unpolished in the eyes of the established political class – a battering ram that gate-crashed the Washington party and its carefully crafted – albeit beguiling political mien. Americans had voted for a business unusual candidate and they got that and more. He had campaigned and won on an America First agenda. As soon as he was sworn in, a raft of policies and executive actions, almost all in-ward looking and spanning immigration, trade and international agreements on climate.
However, there are those who postulate that Trump's America First policies were the right thing. And they see many successes over the past four years. For many others there has been only failure. His immigration policies, actions disrupting the status quo in international alliances and moves against various globalist agendas put him at loggerheads with many countries – both friends and foes of the US.
To the external eye, Trump's America First was misguided given the US's leadership in world affairs and its attraction as the land of opportunity. This America First mantra was never going to win him much admiration among those who still regard America as the land of freedom and opportunity. But faced with internal and external challenges such as the ever-shifting global economic dynamic and the US-China trade imbalance, the inward-looking reflex was always there. The brash tone and style of Trump's persona often shrouded the substance of his policies and intentions. It rubbed many people the wrong way. Both within the Democratic party and the Republican party as well. Within the US and internationally.
He even faced off with the very media upon which his brand and persona had been built over the years. In a counter to the Trump phenomenon the media reacted in unprecedented ways. The last four years have seen foundational principles of sound journalism tested, stretched and in many instances simply thrown out of the window. The media's coverage of the Trump presidency will be subject of scrutiny and academic discussion in journalism classes.
The US is clearly at a significant crossroad. A nation pulled in many directions by numerous ideological, social, moral, religious, racial and economic counterforces. A nation fighting to redefine itself. And not just because of Trump or Trumpism. It was always there. Trump simply up-ended the status quo. He steam-rolled right through the neat and carefully crafted political and diplomatic decorum established over many years and un-gloved the concealed rawness and double-faced nature of the political power game.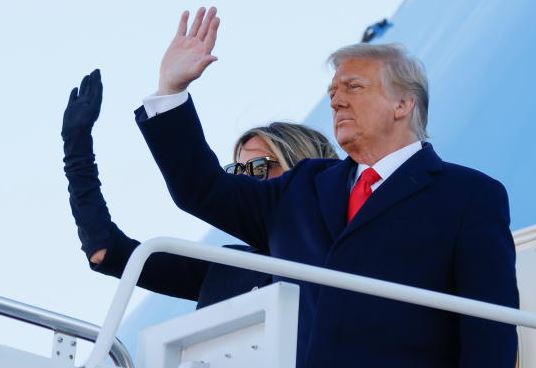 Like him or not, he has hastened the laying bare of America's soul. His presidency in many ways exemplifies the painful phase when the bandage on a burn wound needs to be removed. And it is now incumbent on President Joe Biden to clean and apply the right treatment on it.
As for Trump, it is likely that with passage of time, his presidency will receive a more tempered assessment, even from some of his harshest critics. And the positives will become more apparent. Read his book "Never Give Up" and you start to understand who he really is and why he acted the way he did.
As I watched him and Melania board Air Force One at the Andrews Air base, en-route to his Mar-a-Lago Florida residence, I recalled that moment years ago when I received his response to my letter. With trepidation, expecting my request for funding had been granted, I carefully opened the envelope. Inside was a single item. An A4 sized autographed photo of the man. Donald J Trump. I checked the back of the picture just in case a neat wad of US dollar bills had been taped there. Nothing. Just the signed picture. I still have it today. That autographed photo of Donald J Trump – The flamboyant billionaire real estate magnate, consummate showman, reality TV show host, the man who dared to shake up American politics and became President.
-The writer is the Managing Director-Broadcast at The Standard Group