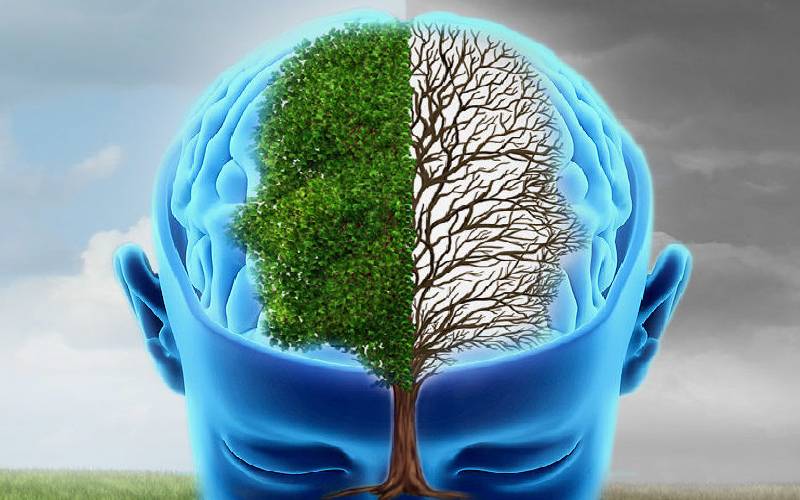 I was there at their wedding and I witnessed their divorce 18 years later. They were a beautiful couple when they got married; young, ambitious and pursuing their education abroad. The cracks started to appear barely six months into the marriage. She fluctuated between wild mood swings gravitating from extreme happiness and joy to sudden depression and tears.
Some days she welcomed their friends with warmth and smiles and the next day opened the door and looked at them with coldness bordering on hostility. Soon their friends stopped visiting, not understanding whether they were welcome or detested. He tolerated these irrational mood swings for a long time.
Then he started ignoring them and finally could no longer tolerate them. The personal relationship deteriorated and her moods swings became worse as the marriage started to fall apart. Divorce was the ultimate outcome. Years later he read about a mental condition called 'bi-polar' and immediately recognised the condition that his ex-wife suffered from.
By this time the family had been torn apart with all the trauma that divorce causes. What is so sad is that this is a mental condition that could have been treated and managed. Ignorance caused the breakdown of the marriage. This is the challenge of mental health that we all face.
Read More
In Africa whenever we are faced with mental issues the immediate assumption is that the patient "amerogwa" (bewitched). Many people will then resort to magic to counter this or will call for prayers
Sheer helplessness
Asking for God's help is always a good idea, but we also need to recognise that this is a mental illness and like all illnesses, we should seek medical treatment. We have all heard of cases of families who lock up their mentally sick patients like animals. We have also read of families in the Western world locking up their mentally challenged children in basements for years.
Movies perpetuate the idea that people with mental challenges are crazy and depicted as either violent, dangerous or stupidly funny. Mental illness is not a disability and in most cases can be treated or controlled. There is always the risk that lapses often reoccur with treated patients – but then, so do most diseases.
What is even more traumatic and agonising is the sheer helplessness of the parents and relatives of the patients. There is very little that you can do as you watch a normal person slip slowly or rapidly into 'madness'. As a youth I had a close relative who was incarcerated in Mathare Mental Hospital. The conditions were horrible. I remember it as a cold, dirty and depressing place where patients looked terrible in their worn out brown uniforms
Difficult circumstances
It depressed me to visit. Unfortunately these conditions still prevalent in most of our mental hospitals today. In my hometown Mombasa, we have the Port Reitz Hospital where patients have no beds or mattresses, no running water and toilets are in a mess.
The hospital has one psychiatrist and two psychologists. The doctors are overwhelmed. Such deplorable conditions only help to increase the stigma of mental illness. Rotary Club is now donating beds and mattresses. To this day as I drive on Thika Highway, I cannot bear to even look at the walls of Mathare Mental Hospital and I pray that the conditions are better than what I saw in my childhood.
The staff are trying their best in very difficult circumstances. If these are the conditions of mental hospitals in two of Kenya's top cities, imagine the situation in our smaller towns. I am even scared of think of how I could put my child there if he or she were to suffer from mental illness.
This week I visited Bustani Hospital in Lavington, Nairobi, to understand the state of mental health treatment today. It is telling that I subconsciously avoided going to Mathare. This is a world class facility built by Dr Frank Njenga, Kenya's pre-eminent psychiatrist. The hospital has five-star facilities. It has 28 psychiatrists and 93 psychologists. They even have a special check-up for politicians. There are a few politicians that I would happily pay to send there if they'd take my offer.
Our country needs to offer affordable and humane treatment for our citizens with mental challenges. October 10 is the World Mental Health Day. We need to raise awareness on mental health problems and solutions. Do your part and try to understand. You or your loved ones might need help one day.
Mr Shahbal is chairman of Gulf Group of Companies