Petty political brawls masking real issues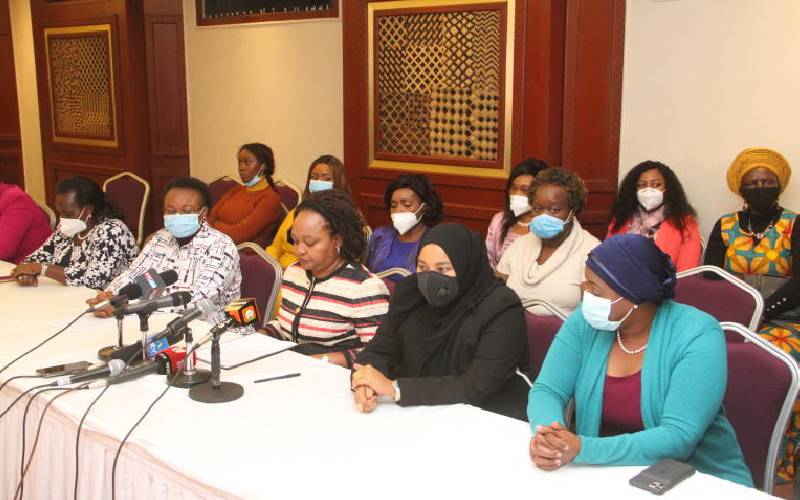 Forestry and Environment CS Keriako Tobiko's growing pugnacity has reached new levels. Presumably emboldened by his threat to release wild animals to private homes in Lang'ata, Nairobi, he has now taken the fight further up the pecking order: to none less than the deputy president himself. He has called the DP "a clerk to the president" and "an assistant to the president just like the rest of the CSs".
If Tobiko's intention was to offend the sensibilities of a section of the populace, he has certainly succeeded. There are those who have taken umbrage at the perceived slights against the DP. The CS's utterances lend credence to the feeling in some quarters that it is part of an orchestrated campaign to diminish the DP's political stature ahead of 2022 elections.
But there are others who see pronouncements of the CS's ilk as being nothing more than a diversionary gambit from pressing concerns; a devious stratagem to obfuscate an urgent national conversation about the current state of the nation. For instance, it removes focus from the depredations of public officers on Covid-19 funds and donated equipment. It shifts attention from the thorny question of reopening of public schools and other institutions of learning. It stops the interrogation of why 1.7 million jobs have fallen away during the pandemic even as neighbouring countries appear to have emerged from the scourge relatively unscathed: Its back to business for both Rwanda and Uganda while Tanzania never stopped business at all.
Still, deeper concerns over acts of commission or omission by the Executive appear to pass without the requisite oversight of institutions like Parliament. Recently, the president issued an Executive Order establishing the Kenya Transport and Logistics Network (KTLN). Newspaper reports say "KTLN will be charged with managing, coordinating, and integrating operations of public ports, railway and pipeline services". Industrial Commercial and Development Corporation is expected to act as a holding company to three State corporations: Kenya Ports Authority (KPA), Kenya Pipeline Company (KPC) and Kenya Railway Corporation (KRC).
Questions arise; KPA and KRC are State corporations established by Acts of Parliament. Indeed, there exists the KPA Act and the KRC Act. Has the Executive Order overridden these Acts of Parliament? If so, isn't that unconstitutional? KPA and KPC are profitable entities contributing billions of shillings to the Exchequer annually. KRC, on the other hand, is a loss-making corporation. Moreover, it is saddled by huge debt including that of the Standard Gauge Railway (SGR). Is the consolidation of the three entities intended to make up for KRC's losses and at the same time service the SGR debt to Chinese lenders allegedly procured at usurious rates?
Parliament is strangely and ominously silent in these and other matters, leading to speculation that it is under State capture. It has not queried the legal underpinnings of KTLN nor has it sanctioned CSs who are outrightly partisan in their conduct. The Leadership and Integrity Act No 19 of 2012 says in Section 23(2): "An appointed State officer or public officer shall not engage in any political activity that may compromise or be seen to compromise the political neutrality of the office subject to any laws relating to elections." And yet, that is the compromise that obtains when CSs run around the country hurling brickbats at the DP and denigrating his contribution to the presidency by reducing it to that of a mere clerk.
There is a pervasive sense that politicians are not to be trusted. Everything they do or say is self-serving and rarely about the interests of the citizenry. Nowhere is this exemplified better than in the country's Senate where a stalemate over the division of revenue to counties prevails. Beyond the name-calling, the arrest of senators on frivolous charges and other side-shows, what really is at stake? How are citizens being blindsided by irresponsible utterances from some CSs? Whose reputation is being sullied and who is being whitewashed in the realignment of political structures leading to President Kenyatta's succession in 2022?
Whilst the Rubicon of ethical conduct is crossed when public officers allow themselves to serve partisan interests, it is the "new normal" for those who wish to curry favour with the political elite. Only in Kenya does it make sense that offending the sensibilities of many is a way of staying relevant or a pathway to national limelight and perhaps election to a political office. How senseless!
Mr Khafafa is a public policy analyst