Ms Imbuga, alcohol is no problem, get it right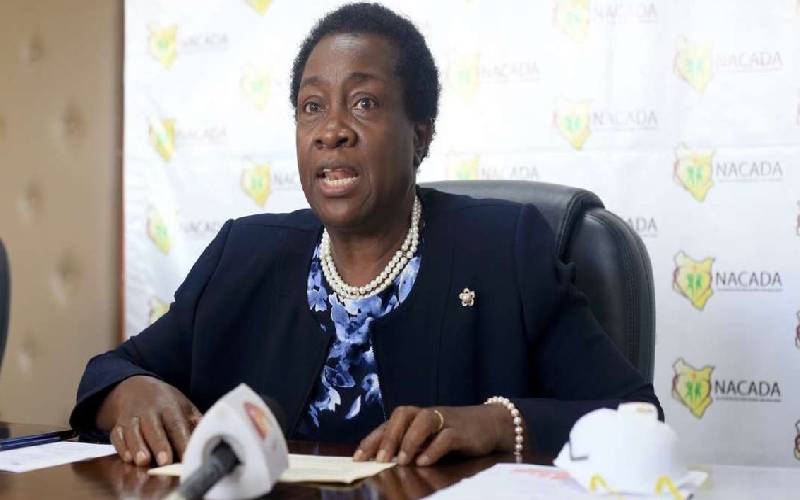 It's easy to find fault with our government. Too easy. Pretty much the definition of low-hanging fruit. Sometimes easy is boring. Unfortunately for us, boring is necessary. You cannot remain silent even when a government's indiscretions seem reckless and amateur.
In the end, it's always the little guy who suffers. It's the 'death by a thousand cuts' that eventually gets most of us. We get beaten down a little foolishness at a time.
The latest in a long line of mischief comes from the National Campaign Against Alcohol and Drug Abuse (Nacada). With the best intentions, you understand. Nacada now wants to police parents who drink in the presence of their children.
It is concerned about the growing trend of people consuming alcohol and drugs in their homes in the presence of children, which to be fair, is a genuine concern. We all agree that children need to be protected from things they cannot process at a young age.
Most of us would agree that exposing them to alcohol and drug misuse and abuse while still in their formative years is not the best idea. But these are decisions parents should make. In their capacity as the primary authority over their kids.
I'm not advocating 'bad parenting' in whichever way you want to interpret that. I'm saying Nacada has no place dictating what parents should do in their own homes, as long as they are not breaking the law.
Nacada Chairperson Mabel Imbuga might have her heart in the right place when she says "…drinking at home … undermines the protective home environment for the pupils and students staying at home because of the containment measures imposed by the government to check the spread of Covid-19." I agree with her. But she doesn't have the moral or legislative authority to enter into private homes to school grown folks on the dos and don'ts of parenting.
She's right when she says the public health restrictions on public consumption of alcohol have most likely led to an increase in home drinking. And it might also be true that a good number of people are using alcohol to cope with this strange, new corona world. Just ask Senator Sakaja.
Many times, this might be detrimental to their children. A parent never knows what factors will combine to contribute to their children having addiction problems.
One of those factors may well be exposing them to alcohol at a young age. And by exposing, I don't mean pouring vodka down their throats, which most sensible parents should know not to do.
Rightly or wrongly, it's assumed that when men and women have children, they are ready to keep those children alive and thriving without any undue influence. But as we all know that is not always the case.
Parents all over the world have done things that have placed their children at physical or emotional risk. Unfortunately, many of these things are not criminal.
They fall into the 'death by a thousand cuts' category. The inadvertent foolishness of adults is outside the ambit of the criminal justice system.
Still, for their children, the effects are long-term, and very often debilitating to crucial aspects of their growth and development. That's why so many grownups are walking wounded.
And sadly, that's why the cycle is repeated. Because hurt people, hurt people. Foolishness begets foolishness.
Even so, the foolishness of a parent, whether intentional or inadvertent, is not the government's preserve. Nacada's attempt to regulate what grown folks imbibe in their homes is beyond its scope.
Its sentiments about parents taking advantage of the situation to create alcohol-free home environments are spot on. But barring a complete ban on the sale of alcohol and its consumption during this COVID-19 season, it has no legal standing to regulate the legal actions of adults behind closed doors.
As the mother of a young child, I appreciate Ms Imbuga's thought process. Children must be protected at all costs, and where the government needs to step in, it should, and it must.
This is not one of those situations, though. This seems more reckless and amateur than thoughtful and considered.
In these corona times, alcohol and drugs are not the problem. They are a symptom of the lukewarm and inconsistent manner in which our parents in government have mismanaged the pandemic.
They have done so despite being fully aware of their responsibility. And despite having billions of shillings to do things right. Now is not the time to add shame to the fire with strong-arm, reprimanding tactics. That's all.
- Ms Masiga is Peace and Security Editor, The Conversation