Quickly probe death of hundreds of elephants in Botswana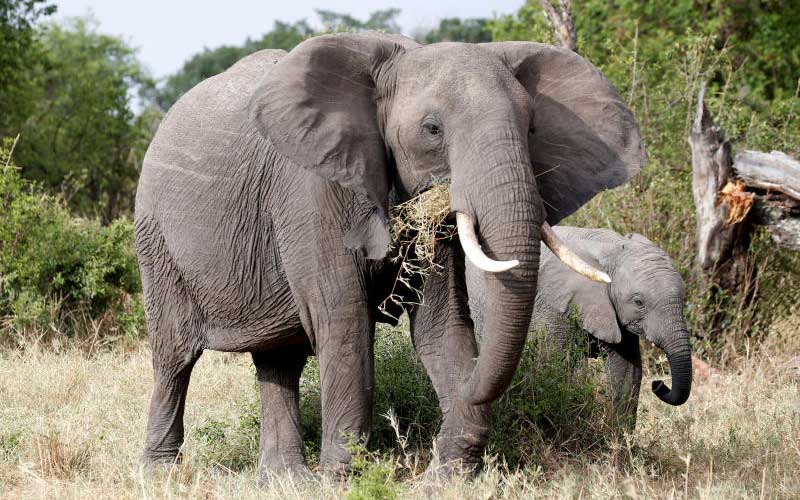 The stronghold of Africa's elephants – Botswana – is under threat.
The country is home to a third a third of Africa's declining elephant population. But since the start of May, 350 elephant carcasses have been spotted in the Okavango Delta.
It is a conservation disaster and a serious worry that 350 elephants have died with no clear reason. The world urgently needs to understand the cause of the deaths, and what should be done to stop the unnatural disaster as they are unrelated to drought.
According to research, there are about 15,000 elephants in the delta, 10 per cent of the country's total. Eco-tourism contributes between 10-12 per cent of Botswana's GDP, second only to diamonds. This confirms that this whole ordeal is such a conservation disaster.
Elephants are magnificent loving animals and indeed, one of the men's best friends. They are a big tourism earner and contribute to the development of Africa.
UK-based charity National Park Rescue's Dr McCann, however, has a theory that speculates that the deaths are not being caused by poachers. He holds that it is only elephants that have been dying in such an alarming manner which was quite bizarre.
He further says that they have been unable to rule out poisoning or disease and that the way the animals appear to be dying - many dropping on their faces and others seen walking in circles – point to something potentially attacking their neurological systems.
Local witnesses have also reported seeing some elephants walking in circles, which is an indication of neurological impairment. These should be treated as opinions.
On the other hand, the Botswana government is yet to test samples and draw conclusions.
In the meantime, there is hardly any information on what is causing the deaths or whether they could pose a risk to human health.
There is, however, a developing possibility that the true number of deaths is likely to be even higher because carcasses can be difficult to spot.
There should be a real urgency to investigate the deaths and I suggest that the tusks on the elephants be recorded and stored.
I would request the President of Botswana Mokgweetsi Masisi to burn all the ivory as to stop the trade as done by his Kenyan counterpart Uhuru Kenyatta.
The future of Elephants is in the hands of everyone. Let us support the protection of the innocent and amazing wildlife.
Mr Diaz is a business leader and conservationist