Children's contribution to the battle against coronavirus invaluable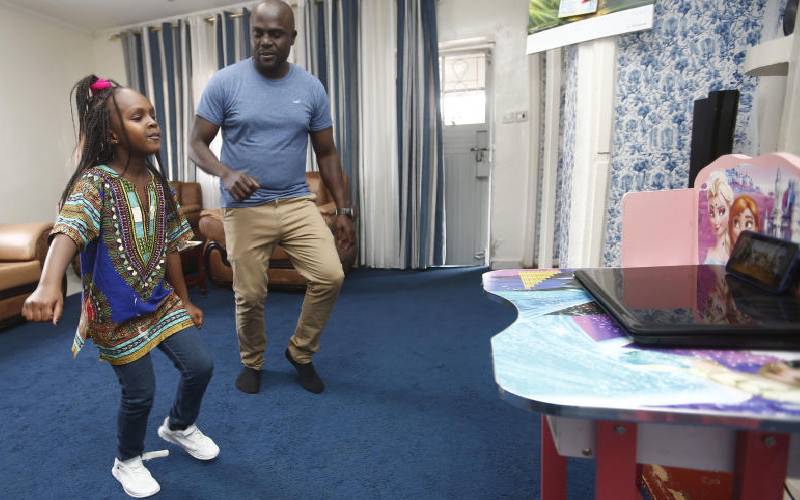 The government, through the Ministry of Health, has done a stellar job in keeping Kenyans abreast with issues pertaining to Covid-19.
However, a cursory look at public health messages shows they are mostly targeted at adults, leaving out an important demographic — the children.
But just like the adults, the children's world has been disrupted in many ways. Schools have been closed indefinitely, children can no longer interact freely with friends and some minor's quality of life has also changed through loss or reduced livelihood of their parents or guardians. Worse, reports indicate that some children have been abused and exploited at home.
There have been persistent calls by children's rights experts for the maintenance of a sense of normalcy and continuity in children's lives, particularly in education.
Players in the education sector have come up with innovative ways to ensure that children continue learning from home even as the pandemic persists.
However, let us also take advantage of the opportunity presented to us by the Covid-19 pandemic to teach our children great skills such as problem-solving, time management, will power, creativity, resilience, and stress management, which are useful for a productive life.
It is now emerging that this contagion will be with us for the long-term. It will take long for normal life to resume.
This means that it is time to also teach our children how to live with the virus. To do this, we need to rethink the role of children in tackling a health crisis like the one we are currently facing.
Make decisions
In the global fight against coronavirus, children are emerging as helpless victims, while they form one of the most vulnerable groups in society. They have shown that they are active, competent social actors who can make decisions that influence their environments.
For example, we have seen children rising up to the occasion in contributing solutions that can help us defeat coronavirus.
Nine-year-old Steve Wamukota, for instance, invented the handwashing machine that operates without one having to touch it. William from South Sudan is also a notable case. The 14-year-old has taken it upon himself to raise awareness on Covid-19 in his refugee camp.
The two children represent many other unsung child heroes in the fight against coronavirus. They have demonstrated that there is untapped creativity in children that, with proper guidance, can contribute solutions to our fight against this virus. It's time to empower children and amplify their voices.
To win the war against this virus, everyone, children included, have a role to play. Encouraging children to be active participants in seeking lasting solutions to the pandemic is a viable strategy of converting the stress and fear they are experiencing into something powerful and transformative, rather than demanding and upsetting.
Empower them
In so doing, we will acknowledge their place as valuable members of society, a position they should occupy for a lifetime.
To prepare children for their active role in the fight against coronavirus, we need to empower them with knowledge, just like adults.
The information should be timely and factual to prompt them to think about solutions suited for their world and ours.
Unicef advocates for "child friendly honesty" when discussing the virus with the young ones. This means being sensitive to the children's levels of anxiety and using terms that are age appropriate to convey information about the disease.
This calls for us to adopt public health communication strategies that are children-centric.
Effective communication has shown that it is a viable weapon in raising awareness towards containment of the virus. This role has been left to parents. However, we need to realise that most parents are not in a position to handle this topic exhaustively.
Quite often, parents are busy fending for their children leading to an information gap. This calls for communication strategies that are sensitive to our children's needs during these difficult times.
In light of the above, public health communication campaigns need to recognise the role of children as active audience to empower them to take up an active role in fighting the coronavirus.
This will ensure that we tap into their underutilised creative reservoir that will go a long way in fighting coronavirus and other communicable diseases now and in the future.
Ms Ngigi is a Development Communications Consultant at Spur Africa. [email protected]