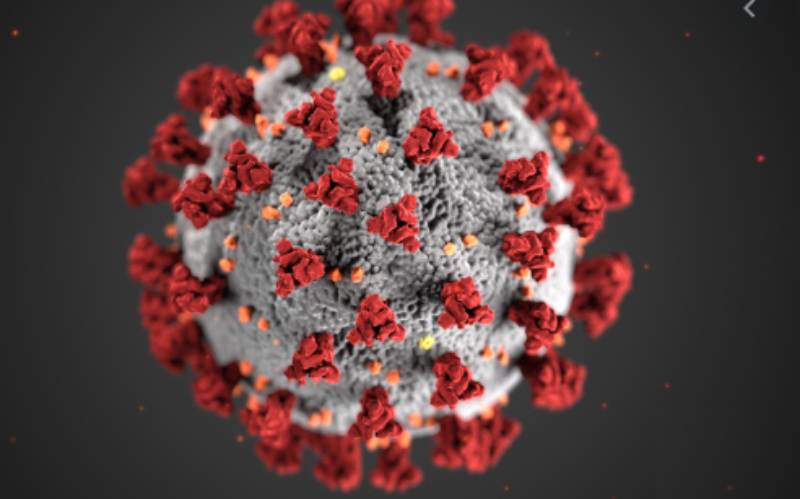 Every cloud has a silver lining. Even the darkness of the novel coronavirus pandemic, though not utterly dispelled, has let through slivers of good light. Take, for instance, the fact that many developed countries are reporting clearer skies. The carbon footprint left by industrialisation has reduced to levels unattainable by years of stringent regulation. According to studies in the US, human distancing has allowed birds to thrive.
In many ways, this is a season of good firsts. Many career-obsessed parents, staying at home for the first time because it helps to break the chain of coronavirus transmissions, are getting acquainted with their offspring. At a national level, heroes have emerged. Health Cabinet Secretary Mutahi Kagwe has become the face of clear, trusted communication, a rarity in the public service. The Wall Street Journal describes him as "Kenya's unlikely coronavirus hero". It further says that though previously, "Mr Kagwe was seen as a technocrat who was ordinary and emotionally distant, in his coronavirus briefings, these traits become assets."
Internationally, a first was achieved when black doctors from Cuba were given a standing ovation by white citizens of Spain. This was in appreciation of the fact that the Cubans, experienced in dealing with epidemics, were at hand to help Spanish doctors overwhelmed by the pandemic. What made it more poignant is that just a few months earlier, black footballers in Spain had suffered racial epithets. The Spaniards had then casually chalked it down to "cultural differences."
Naturally, Covid-19 has exposed many bad sides. For one, it has lent credence to trenchant criticism of Africa's healthcare systems. It is bad enough that medical personnel in Kenya do not have adequate personal protective equipment without adding the fact that many are not trained to handle pandemics. Health insurers also have clauses that exclude pandemics meaning that the rich and poor now have recourse only to public facilities. One is reminded of an old beer slogan apropos to Covid-19, "makes us equal, has no equal!"
Read More
The pandemic has also exposed the fact that many in the country subsist on wages that are below the poverty line. They have no savings to fall back on and the State cannot afford to support them in the event of a protracted lockdown. The Kenya Strategic Food Reserve Oversight Board has advised the state to import two million bags of maize, pointing to gaps in food supply. Considering that Kenya is an agricultural economy, it is an indictment of the country's ability to feed itself in this time of crisis.
Coronavirus's ugly side continues. Beyond the overt loss of human life, hidden aspects have been brought to the fore by the scourge. In Kenya, the police recently beat up members of the public allegedly for flouting new Covid-19 curfew rules. This anachronistic approach to enforcement of law and order highlights the fact that the transition from force to service is yet to transcend the superficiality of bright new uniforms.
Internationally, Business Insider magazine quoted two highly respected French doctors discussing how a new Covid-19 vaccine under development should be tested in Africa, "where there are no masks, no treatment, no intensive care". The implicit message was that Africans are expendable guinea-pigs, a racist slur. Africa is now beginning to confront what The Economist magazine calls "a grim calculus," the stark choices between life, death and the economy. As the pandemic curve rises, doctors must decide who to put on the ventilator and who to leave out to die. This is even as governments make the delicate balance in spending on public health without inimical effects on the economy.
President Uhuru Kenyatta has declared a partial lockdown of Nairobi, Mombasa, Kwale and Kilifi. Although hailed as a step in the right direction, there are some who feel it has come a little late in the day. What is indisputable is that this move buys time for the Government to prepare itself better. This is in terms of acquisition of adequate test kits and equipping of hospitals and personnel so that should a secondary wave of infections arise, the country is not caught flat-footed.
Coronavirus has created a seismic shift akin to the security checks precipitated by the infamous 9/11 terrorist attacks in the US. Lockdowns have affected social cohesion and the mental health of many. In the analysis of the good, the bad and the ugly, it is evident that life will never be the same.
Mr Khafafa is a public policy analyst