Teach children how to battle climate change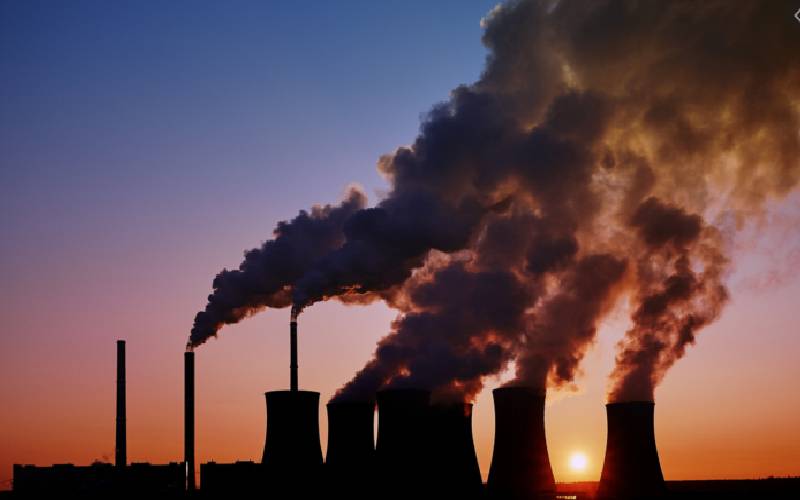 Recently, the World Meteorological Organisation (WMO) ranked 2019 as the second warmest year on record after 2016 and the temperatures have been on the rise since 1980 causing adverse effects on humans, livestock, and ecosystems. Thus climate change compels a discussion about National Climate Change Action Plans.
In as much as the country contributes approximate 0.13 per cent of the total global emission, according to the World Resources Institute Climate Analysis Indicators Tool as at 2013, there is need for involving citizens right from a tender age in efforts towards creating a sustainable planet.
If integrated as a climate change strategy, Climate Change Education can play a major role in limiting global warming and its impacts because we would be preparing future experts with knowledge and skills to deal with the problem.
The new Competency-Based Curriculum (CBC) should not only be used to sensitise learners about climate change, but also to enhance their capability to combat its foreseeable effects. CBC is a good start because it helps develop pupils' interest and competencies in different areas including environment unlike the 8-4-4 curriculum that largely focuses on classroom performance.
CBC should have climate change education as a core-curricular requirement to provide learners necessary foundational content material. The idea is to have programmes that will impart knowledge of climate change processes and practical skills on the relevant coping mechanisms.
In line with the 2015 Paris Agreement, the world's roadmap for tackling climate change that Kenya ratified, we should start by significantly expanding awareness and sensitisation about the latest achievements in the field of climate change adaptation and management, learning computer technologies, application of new technology and incorporation of practical skills.
This would prepare students to address climate change challenges and provide them with necessary tools to do the same.
A recent review of 49 studies on effective climate change educational interventions conducted by Monroe, Plate, Oxarart, Bowers and Chaves suggests education should be made relevant to the learners and the teaching methods should be engaging. The researchers from University of Florida and Virginia Polytechnic Institute and State University reported that personal relevance can be achieved by having programmes that are focused on the projected impacts of climate change to local ecosystems, agriculture, and communities. Learners should be able to feel the proximity of eventualities that occur as a result of climate change.
The authors found programmes can as well focus on using illustrations that learners can relate to and breaking down information about climate change in simple terms so as to counter misconceptions. Another successful strategy, according to the review, involves holding constructivist reflection and discussions.
The researchers behind the review say educators can engage learners through small group discussions, debates, laboratory experiments and online chats. Moreover success can be achieved through field trips, flipped classrooms, simulations, worksheets, data collection, role plays, and community action projects.
Although Monroe and others caution "the mere practice of these strategies does not guarantee climate change education programmes will be effective, but rather, they are likely meaningful ways that any programme can be enhanced".
Coral reefs
If we were to keep the pact of limiting global temperature rise to below 1.5 degrees Celsius above the pre-industrial levels while banking on international finance, investment, technological development and transfer, and capacity-building by 2030, we have to leverage on available information on climate change. We might just find these interventions handy if only they could be domesticated, tested and evaluated in Kenya.
Our learners must be taught about climate change because this might spur them to take action. It should worry us that we are likely to lose healthy coral reefs which are a suitable spawning, breeding, and feeding environment for some fish species whose existence creates employment for farmers and revenue for the government through tourism.
Insects vital for crop pollination are most likely to lose half their habitat should temperatures remain at 1.5 degrees Celsius but this is twice as likely at 2 degrees Celsius according to a special report released in 2019 by Intergovernmental Panel on Climate Change. Cases of droughts, floods and landslides are likely to increase. This makes it important for all and sundry to respond to the changing global climate.
Ms Wanangwe is a Masters journalism student at Moi University