Dear politician, stick to the matters that matter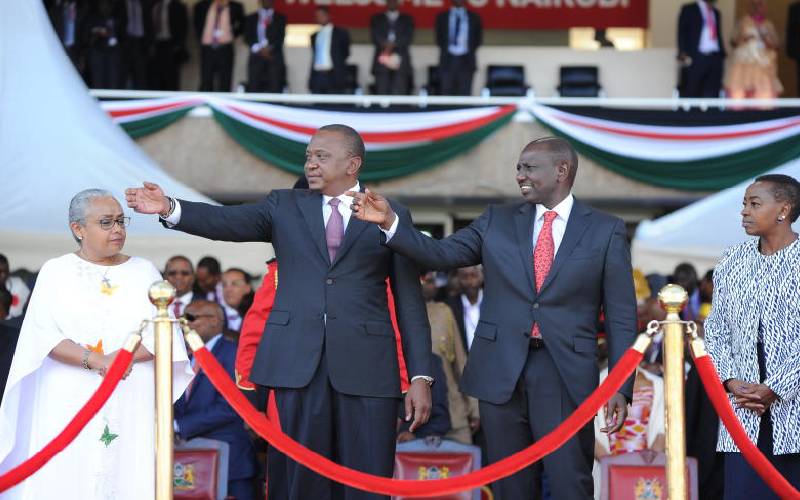 If you were to listen to our politicians, you would think Kenya was on the edge of a precipice and there was an urgent need to address some impending disaster.
The panic is about 2022 presidential polls and a party called Jubilee whose members have decided to act as if they are in the opposition while sitting pretty in government.
They are still promising economic growth on one condition - that we vote for them again! The logic defies reason and is the ultimate theatre of the absurd.
It is not just about Kandara MP Alice Wahome, her criticism of President Uhuru Kenyatta and the debate about the school toilets in her constituency.
It is also about the formation of service parties and the panic that Mt Kenya has no claim to the throne in 2022.
The panic has created widening schism in what the country views as critical. It is no crisis that Mt Kenya will not have president or deputy in 2022. It is a crisis that Mt Kenya has leaders who are not solving everyday problems in favour of eternal politicking.
Joined at the hip
First, and let us be clear, the legacy of Uhuru Kenyatta is the legacy of William Ruto. The two are joined at the hip.
Ten years of Jubilee is 10 years of William and Uhuru - none of them can claim independence from the other. How some in Jubilee act like the two have different legacies is a laughable idea.
The deputy president cannot promise development when the president says he is developing. Uhuru cannot have a legacy sanitised of Ruto. Their promises and political prospects are entwined, and it would behoove the political class to accept this as veritable fact.
That said, those in Jubilee who feel the urgent need to prepare for 2022 need to realise that preparation is about the people and the promises that the party made.
First, Jubilee has the moral responsibility to deliver to Kenyans the Big 4 agenda of food security, affordable housing, manufacturing, and affordable healthcare.
As such, the silence of most leaders on the universal health care pillar is worrying. This is a key deliverable for this regime. Ignoring the health of Kenyans to campaign for positions you already have is ludicrous.
I would expect that the leaders pushing for a service party would first realise that they are already in service! Why not deliver instead of promising? Why not do instead of dreaming?
Why are we running our politics like busybodies who day-dream outside barbershops of running impressive businesses while doing little to make the dream a reality?
The all-talk leadership needs to cease. We need more show-and-do leadership.
We need better manufacturing conditions. We need cheaper energy and a more favourable tax regime to spur growth. This is what we expect from Jubilee.
Where are the jobs we were promised? Who speaks of these things? What is more important, that we vote in 2022 or have jobs here and now to feed ourselves and our families?
While we argue about who will lead Kenya, why are we ignoring the fact that we are still not food secure?
Why are we not addressing the fact that last month there was flooding and in six months there will be a drought warning?
Our leaders have a task to accomplish. There is real work to be done; work that is central to Kenya's future.
Today we joke about January being the month of hunger ('njaanuary') forgetting 'njaanuary' is a political creation. It exists because the housing pillar of the Big 4 agenda is yet to be implemented and the rent burden is growing heavier.
To add insult to injury, the free primary education is not free anymore. Where it is, its quality has been questioned.
FEELING THE PINCH
Your pocket is suffering because your politicians only see 2022 and not your pain.
If education was truly free and of good quality; if you lived in an affordable house, had a job in the manufacturing sector; can access free health care and not suffering hunger because you are food secure, would you be feeling the pinch of 'Njaanuary.'
The answer then does not lie in 2022; the answer lies in the now.
Jubilee owes us a debt, and that debt is called the Big 4. That is what it promised, and that is what it must deliver.
Its leaders need to stop the 2022 talk and fix this country now. Tomorrow will be too late. We the people deserve what is ours: a better Kenya sans ludicrous politics.
So, dear politician, save the theatrics and let us deal with matters that matter.
Mr Bichachi is a communication consultant. [email protected]