Will Obama's lesson empower youth, save them from borrowing?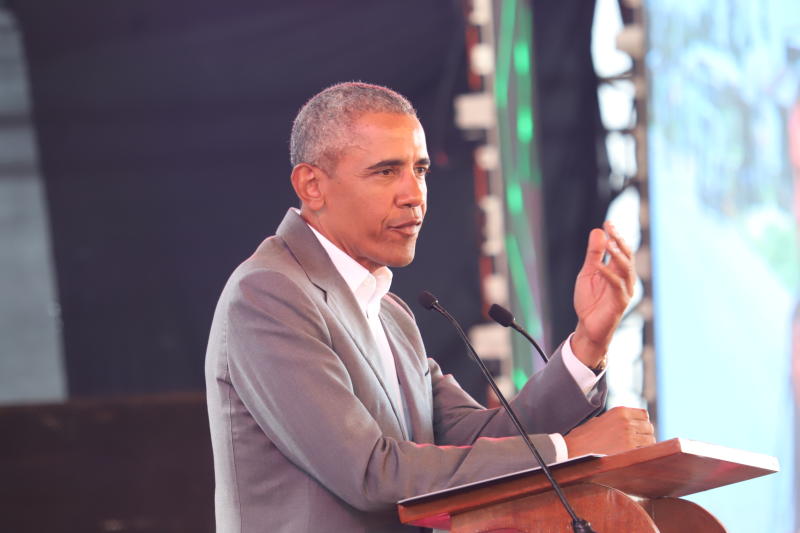 Obama's visit, and particularly his pep talk to the youth, will go a long way in freeing the youth from the bondage of borrowing. First of all, we are all aware that the borrowing is not sustainable and has a way of making slaves out of our youth.
Politicians have especially exploited this by making the youth rely on them for handouts that can't meet their expectations. The Obama lesson must be looked at holistically and be adopted, even as it was pioneered by (Dr. Auma Obama) who has not spent much time in the country to know our dynamics.
I have nonetheless looked at it with an open mind and it is geared towards uplifting and sustaining youth through agriculture, sports and talent besides enabling them make their environment a friendly place to be. Obama is not only the immediate former president of the US; he is also a role model of "making the impossible happen."
His being the chief gust at launching the Sauti Kuu program, I believe, will go a long way in awakening our wasting youth who are bound by fear to explore and make it away from borrowing. What should now be done is to replicate the entire programme and play the Obama's speech to as many of our youth as possible and the "gonya gonya" (borrowing curse) will be a thing of the past. The Obama brand can't be wished away.
Ms Auma is an Educationist.
To fight drought, involve communities
According to the latest information from the Meteorological Department, rainfall will be poorly distributed in April, May and June, and this will have a serious impact on agriculture