Forget the naysayers; entertainment pays as well as any other job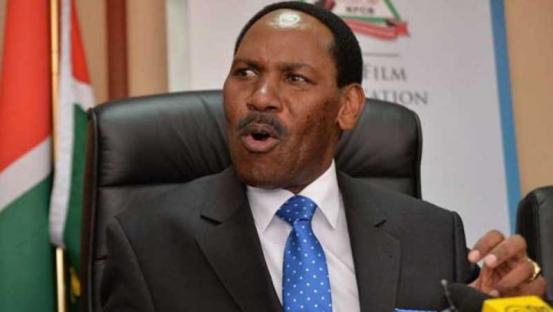 It's almost cliché to pass judgement on the local entertainment industry based on standards and exposures that Western countries have been exposed to since the invention of sound-film in 1900.
We are a very young country after all. Hollywood big-budget stunts aren't quite in our list of priorities, as one would argue. However, this presumption is not true in its entirety.
You see, over the years the demand for audio, video marketing services, surge in music distribution and festivals, and corporate sponsorship has created a number of millionaires.
It is no longer feasible to argue arts and sports do not provide sustainable incomes as our parents have argued over the generations.
New curriculum
The revised school curriculum, the 2-6-3-3-3 curriculum that is replacing the 32-year old 8-4-4 system, is set to bring in vibrations on the national entertainment scene with more participants, more competition and innovation.
Students will now be tested in visual arts, performance arts and sports at the lower secondary school level in most government schools.
Assuming the only winners from the new curriculum are not just tenderpreneurs cashing in on zero-tax rated equipment supply and there's equal distribution of resources to pursue these optional subjects, Kenya's entertainment scene is set for a boom in the coming decade.
Nollywood which employs 1 million, is the second largest employer of youth in Nigeria after agriculture. The local entertainment industry in Kenya brought in an estimated Sh189 billion in 2016. That will rise to Sh47 billion by 2019 according to a PricewaterhouseCoopers. The Nigerian entertainment industry brought in the equivalent of Sh400 billion in 2016.
Change of the school curriculum to include visual arts subjects such as photography which will be tested alongside conventional sciences; physics, biology and chemistry will bring up a generation of skilled young people fit for the 21st century. Given a 5-year (curriculum) adaption period, 20-year-olds in 2040s will have the same levels of opportunities that the Frank Sinatras' of this world had in the 1950s.
Eradication of poverty might arise from Kenya's entertainment scene. Africa is the birthplace of drums after all.
However, before we get there, the local entertainment scene has its own fault lines. Faults that might prevent the industry from achieving its revenue target and job creation goals.
The Problem
From a regulatory and association point of view we are still falling short. Singer Charles Njagua Kanyi alias "Jaguar" who has experienced tremendous growth over the past decade has yet to bring on or hint on anything meaningful for the artistes coming up behind him. So far the new Starehe MP has chosen loyalty politics and not policy one as many had hoped.
Investment within the entertainment business circles involve musicians and independent filmmakers who have had varying amount of success and ploughed back their surplus income from the industry and other sources to the entertainment industry. Knowing no better from their eco-system they have commercialised the entire talent process they went through to get to where they are.
The result has been less collaboration and more of internal projects. Their business models are also riddled with limiting contracts that disallow professional association away from the stated contractual obligations. This is especially common in the music industry.
The 'Big Teds' of this world have joined the government and left the concert scene to corporate vultures looking to bank their brand on the next international artist visiting the country.
Recording labels have ceded nurturing their own talent and have instead sought to charge packaged prices to who can 'afford' to sing and release a video or two.
Independent TV shows and films have been discouraged, with media houses insisting on in-house production over licensing independent creative works.
However, the likes of Nick Mutuma have seen through this and have turned to social media to sell their content online. The likes of Kaka Management have pulled talents to sell merchandise and bargain as a group to corporates.
Juliani and his friends have encouraged talent growth in slums and guaranteed regular incomes to artists looking to explore their talents. Whether the industry will survive the wave will be one for the books. However, it is never too late to change our perceptions.
Mr Oguoko is a Communications Specialist and Contributor to Pulse Magazine
Opinion: What Uhuru should do to win Raila diehards
In the likely event that Justice Maraga et al do not overturn the outcome of the October 26 repeat presidential election, then Messrs Uhuru Kenyatta and William Ruto will find themselves in victory and in limbo. In victory because all legal objection to their election will be over, done with and buried without the possibility of appeal or counter argument. But in limbo because of one Raila Odinga.