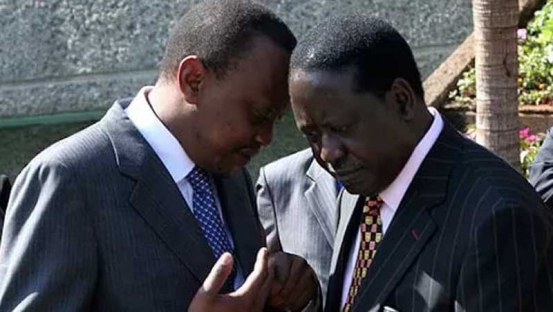 While it is true the debate may have no impact on the voting pattern, it provides Kenyans with an opportunity to interrogate the two leaders' policies, especially on emotive issues such as land. This can be done in a conducive environment where conclusive and exhaustive responses can be sought.
The debate gives President Uhuru Kenyatta space to defend his record, while for NASA candidate Raila Odinga it is an opportunity to break down the alliance's manifesto. It is understandable why President Kenyatta would decide to chicken out of the debate. He is aware that him and his deputy William Ruto have a huge task convincing Kenyans why they deserve a second term in office.
The online brouhaha that followed the news that the President had decided not to attend the forum was a pointer to how Kenyans were looking forward to putting him to task over his record. He should be encouraged to attend the debate.
Read More
Raila, on the other hand, has no problem facing Kenyans, as he has done so in the past. It is therefore a wonder why he would pull out of a debate that would give him the best opportunity to explain to the electorate the NASA government's agenda. The onus lies with the moderators to give Kenyans a high quality debate in terms of the questions asked and the time given to each aspirant. It should be devoid of the biasness we've been treated to by the media lately.
Mr Oketch is a medical student