Listen to this article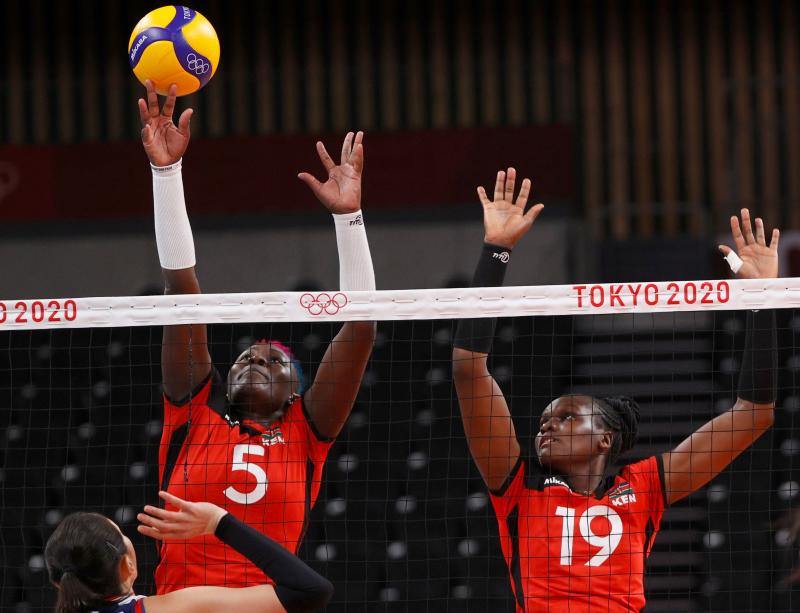 National women's volleyball team Malkia Strikers have sent a warning to the top volleyball nations that Kenya was fast closing the gap.
After another close contest against the Korea Republic on Tuesday following up from another close contest against Japan on Sunday, a number of players and coaches feel it is only a matter of time before they can win matches.
"Our reception has really improved and once that has reached the level we want, it means our attackers will also have a good time.
"The countries which have easily beaten us should take notice of our performances so far and know that we are fast closing the gap at the top," libero Agrippina Kundu said after the match against Korea on Tuesday.
The Kenya Pipeline player was also full of praise of the coaches who were seconded to Kenya by the world body FIVB saying that they have instilled in them a lot of tactical knowledge and very soon they will be able to get at least a set from one of the top teams at the Olympics.
Malkia Strikers are handled by Brazil's Luizomar de Moura at these games as head coach with his countryman Jefferson Arosti and Paul Bitok as the two assistant coaches.
The African queens are still yet to play against Dominican Republic, Serbia and Brazil where they are hoping to at least get a set or two if not a win.
Action at the Arieke Arena has witnessed some upsets with gold medallists China losing to Turkey while Brazil will count themselves lucky to beat Dominican Republic with the Caribbeans pushing the Brazilians to the fifth set.
Gladys Ekaru, who is among the young players in the team, but gave a good account against Korea was also happy to have played at her first Olympics aged 22 and also praised the technical bench for encouraging her that everything is possible.
"This is the first Olympics for all of us here. We have never played at this stage before, but Korea have always been there so it shows that with time we will also reach their level and do even more," Leonida Kasaya, who was also outstanding against Korea said.
She said the top sides are now only beating them because of experience and not that Malkia Strikers are not good enough.
Captain Mercy Moim said from the scores it shows that they have narrowed the gap between them and the top sides and it is only a matter of knowing what to do at crucial times.
"We need to be very keen in the final moments of every set especially if we are leading. If one is on the service line, for example, they have to be very keen to avoid making a serving mistake as that will not give the team a chance to defend for example," Moim said.
Another long serving player Jane Wacu said that for the 16 years she has served the national team, she has not come close to the big sides in terms of sets scores like they did against Japan and Korea.
"We had a chance to get a set from Korea, something we have never done before. It seems sometimes we don't believe in ourselves that we can do it."
Malkia results so far
Japan v Kenya (25-15, 25-11, 25-23)
Korea Republic v Kenya (25-14, 25-22, 26-24)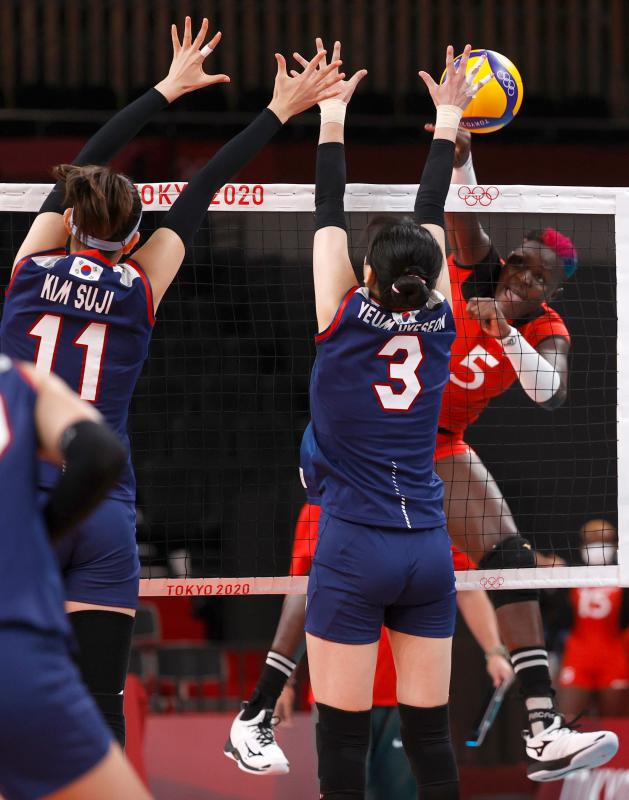 Fixtures
July 29: Kenya v Serbia 8:20am
July 31: Dominican Republic v Kenya 3am
August 2: Brazil v Kenya 9:45pm
Share This Story
Previous Article
Former Mo Farah coach permanently banned due to sexual, emotional misconduct
Next Article
Kenyans: Spare our Olympians from Internet trolling