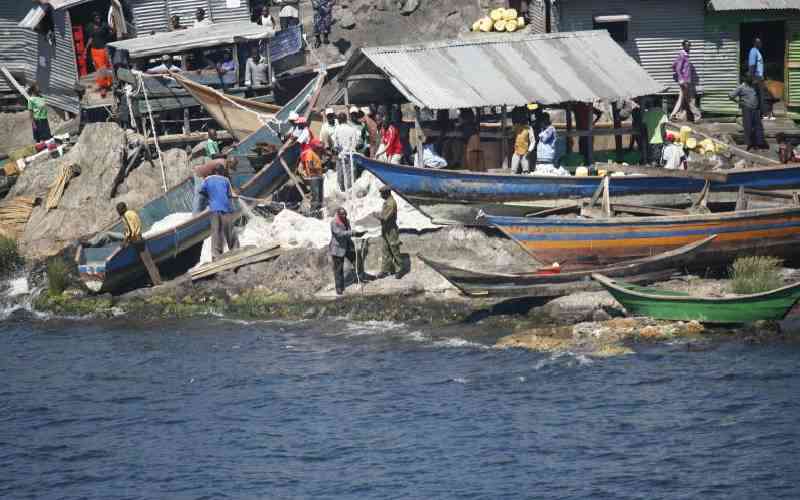 Forty-nine voters on Migingo Island will have a chance to cast the ballot in next week's August 9 General Election.
Migori county Independent Electoral and Boundaries Commission (IEBC) Returning Officer Ben Misati has said they will send election officials and police officers to spend a night on the disputed island before the polling day.
"A deputy presiding officer and four clerks together with police officers will leave the Muhuru Bay mainland for the disputed island on Monday (August 8) to offer 49 registered voters their democratic right to vote," said Misati.
In the 2017 General Election, the island had 36 voters.
The Returning Officer assured that IEBC will deploy satellite phones to polling centres that might be affected by network failure.
He noted that police officers will be deployed to all the 1,017 polling centres in the county.
"We are ready and sampling ballot papers with observers, aspirants, and agents in Nyatike. Migingo will be among polling centres to cast their votes on Tuesday. We are prepared for the exercise," Misati said.
On Monday, Migingo Island Beach Management Unit chairman John Obunge told The Standard over the phone that they have been waiting for election day.
"In last polls, we voted on the mainland which makes this gesture positive in ending the ownership stalemate of the island," said Obunge.
He blamed the low number of registered voters on the island on ownership dispute which has made most fishermen not to make it their permanent home.
"Most of the islanders registered as voters on the mainland in Muhuru Bay and have started leaving for their stations as we have closed the beach until Tuesday after 5pm," said Obunge.
On Monday, fishermen will not be allowed to go out at night to ensure they vote on election day.
He said the voters will pick candidates for the six elective positions.
Sori Beach Management Unit chairman Bamrich Okoth said all beaches will remain closed on Monday night and Tuesday until after 5 pm when voting ends.
"This time we will ensure that all registered voters cast their vote and nobody absconds. Even though everybody has his or her right to vote, we will ensure that everyone who registered participates in the election for them to be part of the change in this country," said Mr Okoth.