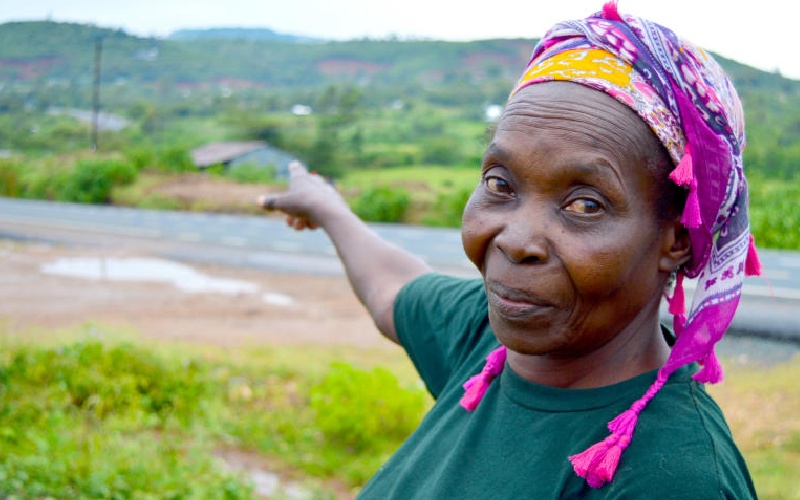 Dilapidated buildings are what remains of once vibrant market centres in areas where cotton farming thrived in Nyanza.
Only the older generation understands the history of the names like Store Pamba shopping centres in Nyakach and Seme. Most of the large pieces of land that were used to grow cotton are now either barren or with alternative crops.
At Store Pamba in Nyakach, the buildings that once served as cotton ginnery are rusting away. Vandals stole some of the parts, leaving the rich history of the textile industry in decay.
In the 1980s and early 1990s, the place was popular with farmers, who supplied their cotton to the Kisumu Cotton Mills (KICOMI). It is here where cotton would be stored before being ferried to Kisumu.
Residents say that the market centre was growing into a major town, but with the collapse of cotton farming, however, the centre has remained rustic.
Sondu town, which is located a few kilometres away, has overshadowed it.
Aggrey Olang' recalls the good days his family, like many others, relied on the venture to put food on the table. "We would collect cotton from almost all the homes in this area because farmers had put all their efforts on cotton production," he says.
The 60-year-old says they began growing cotton in 1978.
To date, some families still have sacks of cotton in their homes, which they have nowhere to sell.
"When we started cotton farming, one kilogramme of cotton was sold at Sh3, which was a lot of money, but when times changed, they refused to raise it further from Sh6, and this made our lives difficult," he says.
Mr Olang' says at least one farmer would produce eight sacks of cotton, with one sack weighing 50kg. He says now most farmers are planting groundnuts and cassava, which give them better yields and more profit.
Perez Anyango says an Indian investor had started the construction of a hospital and a ginnery, but the project stalled. She blames politics.
However, many farmers will happily return to cotton-growing if the textile industry is revived and prices improved.
"I wish the next government can construct a cotton factory again in this area to make it vibrant once more. It will be better to have our produce go directly to the factory. This will improve the economy of this area," says Mr Olang'.
Ms Anyango says cotton farming would still be lucrative especially because of the area's rich, black soils.
"Even the construction of a ginnery in this area will be a big step towards reviving the cotton farming," she says.
Cotton ginneries across the country closed down years ago, and thousands of farmers turned to other crops. Their problems were compounded by the steady growth of the second-hand clothes business.
Over the years, efforts to revive the sector have failed.
Last September, the Kisumu county government received 12 tonnes of cotton conventional seeds, 480kgs of high breed cotton seeds and 140kgs of biotechnology (BT) seeds after the government lifted the ban on GMO cotton seeds.
The seeds were distributed through societies, including Kobura, Seme Kisumu, Muhoroni, Nyakach, Nyando, Kisumu East, Kimira and Kano Kajulu farmers cooperative societies.
The re-introduction of the high breed seed was meant to increase production.
The few farmers, who ventured into the trade, say they now sell their cotton to Rift Valley Products and Thika Textiles. The prices of the cotton range from Sh48 and Sh52 per kilogramme.
Joseph Ouko, a farmer in Nyakach, said that he has been taking his cotton to the two factories since 2019. He claims the factories offered them a lifeline.
The cotton takes about three months to mature.
"We have been taking our cotton to them. We are, however, hoping that KICOMI will be revived to help us sell our farm produce nearer," he said.
County CEC for Agriculture Gilchrist Okuom told The Saturday Standard, that they have been helping the farmers with accessing markets and have linked them with buyers.
Further, he noted that they have also been providing them with extension services to help them improve their production.
"We are also in the process of getting an investor to work with us in establishing a ginnery in Kisumu," he said.
Mr Okuom said that the national government is also working on plans to establish a ginnery in Kibos.
Since 2017, the farming acreages of cotton have increased from about 300 acres to about 1,500 acres, which has been made possible by the promotion of the new BT and hybrid cotton varieties.