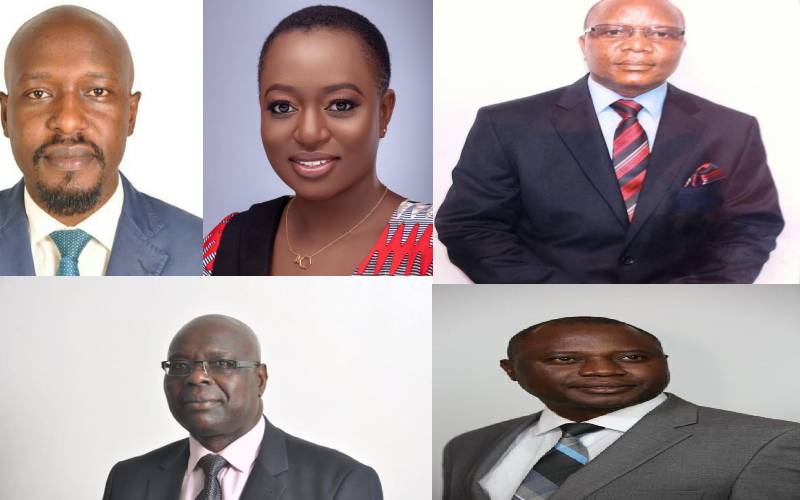 The race for Kitutu Chache South parliamentary seat has gained momentum with seven aspirants seeking to replace long-serving MP Richard Onyonka who is eyeing the Kisii senatorial seat.
The cosmopolitan constituency, which includes a huge section of Kisii town, was split from the larger Kitutu Chache to create Kitutu Chache South and Kitutu Chache North constituencies in 2013 and has 59,017 registered voters as per the 2017 Independent Electoral and Boundaries Commission register.
The constituency has been represented in Parliament by influential leaders in the past who include former Cabinet Minister Lawrence Sagini, the late former Cabinet Minister Zachary Onyonka (the father of the current MP) and Jubilee Deputy Party Leader Jimmy Angwenyi.
The ODM ticket has attracted former Director for Youth Affairs in the office of the Deputy President Anthony Kibagendi, former Kisii Mayor Samuel Omwando, former Kitutu Central MCA Pius Abuki and James Onkangi who is based in the US.
Financial expert Andrew Maubi will be seeking the Wiper party ticket, Justus Mochoge who has contested for the seat before will be seeking the Jubilee ticket while Cynthia Kerubo, the only female and youngest hopeful, is scouting for a party.
The constituency has five wards – Kitutu Central, Nyatieko, Nyakoe, Bogeka and Bogusero – and is predominantly inhabited by the Abagetutu clan and pockets of Abamachoge, Ababasi, Abanyaribari, Abagirango and Abanchari clans.
There is a sizable population of the Luo community who reside in the area bordering Homa Bay County and also members of the Agikuyu community who do business in Kisii town. The votes of the two communities are seen as crucial for any winning candidate.
In August 2017, the parliamentary election was postponed following the death of the Jubilee candidate Leonard Mwamba in a road accident. A by-election was held in November of the same year.
During the by-election, Onyonka who contested using the Ford-K ticket was re-elected for a third term garnering 10,122 votes, Kibagendi of Jubilee was second with 5,074 votes, Omwando (ODM) coming in third with 4,324 votes and Maubi (Wiper) getting 2,191 votes.
"I am grateful to the people of Kitutu Chache South constituency for giving me a chance to serve them as their MP for 15 years and my late father Dr Zachary Onyonka as their MP for 26 years. I do not have any preferred candidate but will let residents choose their new MP," said Onyonka.
Kibagendi, who recently resigned from DP Ruto's office and later defected from the UDA party and was welcomed to ODM by party leader Raila Odinga in the presence of Kisii Governor James Ongwae, believes he has what it takes to be the next Kitutu Chache South MP.
The 39-year-old politician, who holds a Bachelor of Education degree specialising in English and Literature, said the fact that he was second behind Onyonka in the last by-election and was in charge of popularising Jubilee in a zone that was considered an ODM turf is a plus for him.
Kibagendi said being a student leader at Maseno University prepared him to assume leadership roles.
"I am now back to my home the ODM party. I believe that I am destined to be the next Kitutu Chache South MP having emerged second in the last elections. I have also acquired necessary political experience that I will apply to clinch the seat that is now open with Onyonka going for the senate seat," said Kibagendi.
Dr Maubi, 39, who holds a PhD in Finance, MSc Finance and CPA(K), is making a second attempt for the seat. He emerged fourth in the last elections and says he would like to deploy his experience both in the academia and private sector to make the constituency prosper.
The Wiper party hopeful said he will champion the empowerment of youth and women across the country by sponsoring Bills that ensure manufacturing is enhanced to create job opportunities.
Omwando who served as a councillor for years and as Kisii mayor believes his experience in politics will come in handy as he goes for the seat for the second time, having finished third in the last election when he contested on ODM ticket.
The former councillor asked his opponents to prepare for a tough battle ahead and hopes ODM will hold a free and fair nomination.
Omwando has been moving around Kisii County campaigning for MP Simba Arati to be elected governor and Onyonka to be elected senator and believes that ODM will be 'fair' to him unlike in the last election when senior party leaders supported his opponent openly.
"The reason as to why I lost the last election was due to the fact that senior ODM leaders openly campaigned for my then opponent Onyonka. However, now that we are close allies, let me assure you that nobody can stop me from being the next Kitutu Chache South MP," said Omwando.
Kerubo, a mechanical engineer by profession, graduated from Jomo Kenyatta University of Agriculture and Technology (JKUAT) in 2018. She prides herself as the youngest and the only female aspirant in the race. She is promising her opponents a tough battle.
The 27-year-old engineer said she is the only one who can champion the interests of women and youth since she is one of them.
Abuki is banking on his many years' experience as a councillor and deputy mayor for Kisii and later Kitutu Central MCA in his quest to be the Kitutu Chache South MP during the August election. He says he has put strategies in place to win the seat.
He believes his loyalty to ODM and many years of experience in politics will give him an edge over the other contestants.
"The people of Kitutu Chache South constituency have been yearning for someone who is tried and tested to be their next MP. I have the necessary experience to serve them and I am very certain that they are going to give me that chance and they will never regret it," said Abuki.
Mochoge holds the record of having contested for the seat for the last 20 years and will this time round be seeking the Jubilee ticket. He believes the situation on the ground will work in his favour due to the consistency he has shown.
The 60-year-old electrical engineer said he has always kept his presence on the ground since he first contested for the seat in 1997 and has supported various development projects in the constituency which he believes gives him an edge over his opponents.
"The people of Kitutu Chache South constituency have told me that my time to be their MP is now. I am not going to disappoint them by ensuring that I participate in the August General Election just like I have done before. This time, the stars are aligned in my favour," said Mochoge.
Onkangi, who is seeking ODM ticket, said he is well prepared for the contest ahead and that it had dawned on his fellow constituents that they need proactive and visionary leaders.
He said his only concern is for the party to give all candidates a free and fair nomination exercise which he believes, if well done, he will emerge triumphantly and that failure to that the party might lose the seat.