273 girls rescued from FGM last month reunited with families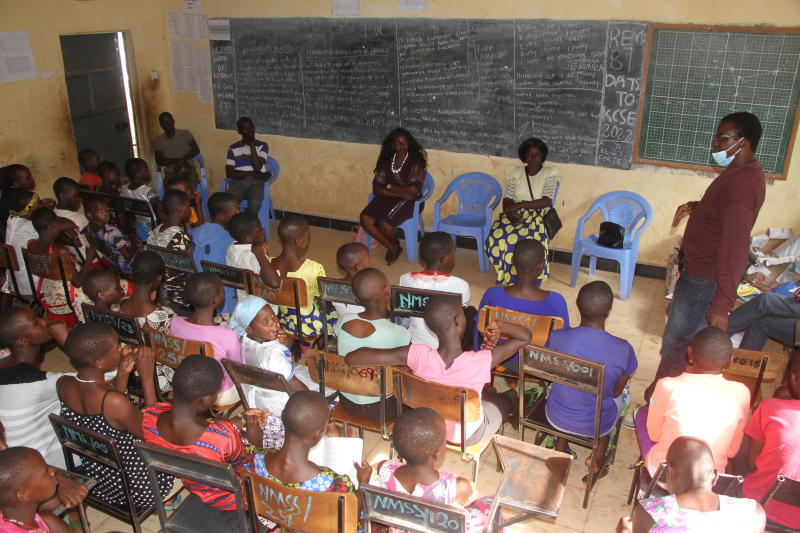 Some 273 girls who were rescued after they ran away from undergoing the female cut have been reunited with their families.
This happened after the temporary rescue facility they had fled to was set to receive learners as schools reopen for the third term.
The girls fled from their homes to avoid undergoing the female cut which is usually carried out during the holiday season, with the latest in December 2021.
While addressing the press in Migori town, Mabera sub-county, children officer Jane Robi said the government and anti-FGM activists saved the girls from the vice in December.
"Those who were reunited with their families did not undergo the cut," said Robi.
Forty other girls who had been placed under care and protection after undergoing the cut were taken to orphanages.
According to Robi, the girls will be witnesses who will testify against relatives and circumcisers who are still in police custody.
The girls will report to school from the orphanages until the pending ongoing court cases are determined.
"Those who will remain in orphanages will help in the judicial process," Robi said.
She noted that two cases were completed after several people were arrested in swoops against the vice.
On December 27, two suspects pleaded guilty to charges of abetting and failing to report FGM cases and were jailed for two years each, while four suspects denied similar charges and were released on a Sh500,000 bond.
They appeared before Senior Principal Magistrate Anne Karimi, with the case's hearing slated for February 14, 2022.
Benter Odhiambo, an activist with Micontrap-Kenya said the Migori County government should move with speed and implement the SGBV policy document launched by Governor Okoth Obado in 2019 to curb rising cases.
She said the civil society drafted the SGBV policy document, which included calls to build an SGBV rescue centre and no more time should be wasted to save more girls in the future from being subjected to FGM.
She pointed out that the county needed to invest in a bigger and more secure centre for girls who ran from FGM.
"Most of the girls who were rescued have homes and privately run shelters are not adequate," Odhiambo said. She spoke at Nyangoge Mixed Secondary School which was used as a rescue centre.