Myth or Fact: Many girls who have undergone 'the cut' are promiscuous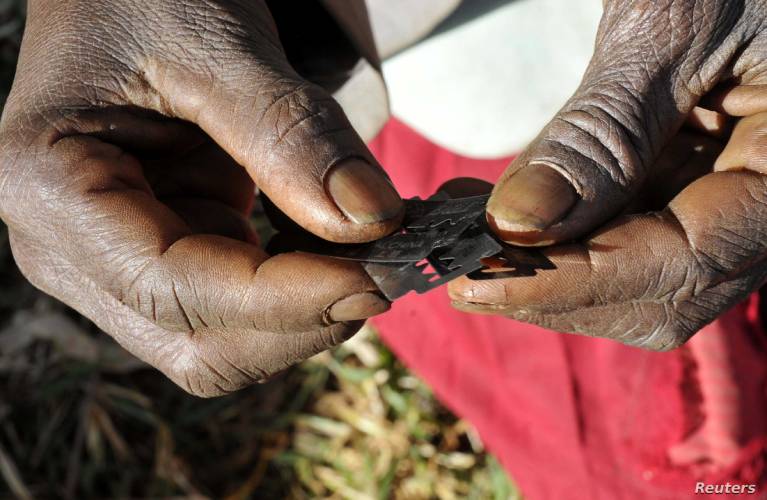 According to Dr Joachim Osur, the clitoris is the penis equivalent for women. The two organs develop from the same embryological tissues. For men, the penis is biologically functional in procreation and urination. In women, these functions are not linked to the clitoris.
"The clitoris in women has the sole function of pleasure," says Dr Osur. All is not lost though, says the sexologist, for women who have undergone FGM.
"Ideally, the woman and her partner, in most cases, would need therapy, training (sex coaching) and counseling," Dr Osur says.
The sexologist also recommends clitoris reconstructive surgery – wherever possible. He adds that women enjoying sex, would also yield better experiences for men. He says: "For a man to enjoy sex the woman has to enjoy too. One person cannot be in pain while the other is enjoying the process."
Marriage counselor Sheila Wachira says that women who have undergone type 1 FGM should experience little to no effect on arousal and achieving an orgasm.
"For type 1 FGM, the woman just needs to connect emotionally to their partners. I am not sure about the other severe types of FGM," she says.
But while sex is largely controlled by the mind, Dr Osur notes that satisfaction only comes when there is bio-psycho-social concomitance. In its analyses of FGM among Kenyan communities, the Anti-FGM board (AFB) has published findings showing that the cut is primarily meant to control women's sexuality: linked to upholding virginity and chastity among females.
"In most cultures, it is said that girls who undergo FGM are well behaved and not promiscuous; they are called 'good','" notes Bernadette Loloju, CEO at AFB.
According to Loloju, it is impossible for FGM to define a woman's morals.
"I am friends with a lady who is now 'promiscuous' because of FGM. She is struggling to achieve sexual fulfilment.
"She is always exploring new men to find the one who will get her an orgasm. And because she is not finding that man, the search continues.
"I can bet that there are many other women out there who are going through something similar. And this is just unfortunate," she says.
Sadia Hussein, from Tana River, an ardent campaigner against the practice, says: "Sexual desire comes from the mind. A woman just needs to like a man and connect with him emotionally for her to sleep with him," she says.