Want good fish? No fishy business at Dunga beach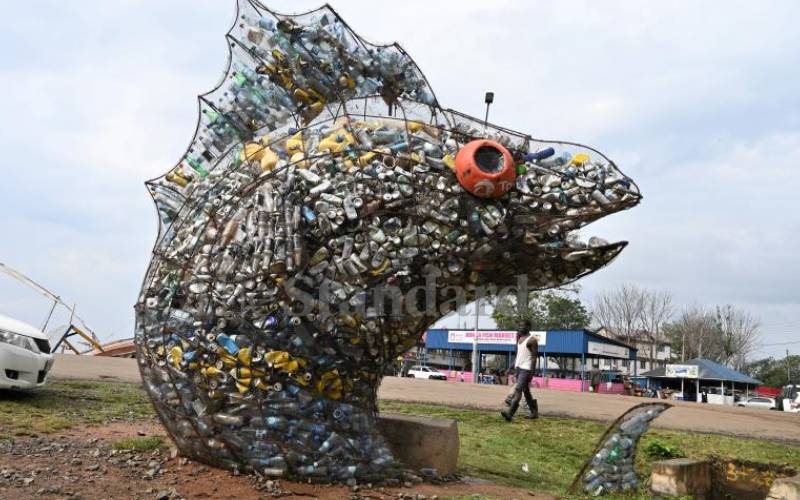 For Joseph Mboha, a resident of Kisumu, Lwang'ni beach was his popular fish eatery for years until 2019 when the eateries were demolished.
To enjoy his favourite dish, Mboha now has to drive to Dunga beach, some kilometres away from the Central Business District.
Mboha says the owner of his favourite eatery in Lwang'ni is among those who found space at Dunga beach after the demolitions.
"Most of the hoteliers who operated in Lwang'ni are now in Dunga beach. I prefer to drive there because that eatery served the best, fresh and delicious meals for all the years I ate there," says Mboha.
He adds: "Even the prices are almost the same. The only thing that has changed is the distance to Dunga from the CBD, otherwise, there is a variety of fish vendors at Dunga and that allows a client to choose the best. For me, I already have a favourite eatery there."
Lwang'ni, which was Kisumu's second-largest lakeside destination with popular eateries that attracted locals and visitors, was brought down in 2019.
The lakeside food kiosks famous for fresh tilapia were put up in the early 1980s. The makeshift structures offered a wide variety of fresh fish that also attracted international tourists.
Kennedy Ochieng, a county government worker, says whenever he wants to eat fish, Dunga beach is the only place he thinks of.
Ochieng says the good road network to Dunga makes it easy for accessibility especially for those who have vehicles.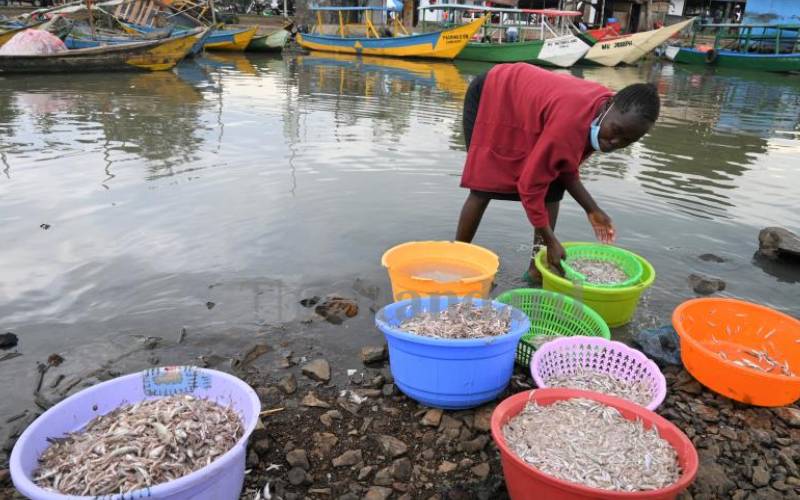 "Initially after the demolition of Lwang'ni, I would go to Hippo Point but it does not have a good road and that makes the place inaccessible. I prefer Dunga beach when I have a lot of time. Sometimes, I have a very busy schedule, so I just go to another eatery in Milimani or within the CBD which also has a good tilapia fish," he explains.
Experts say consumption of fish among residents of Kisumu is high because of its nutritional value.
Fish is classified as a low-fat high-quality protein filled with omega-3 fatty acids and vitamins such as D and B2. It is also rich in calcium, phosphorus, iron, zinc, magnesium and potassium.
According to Dr Christopher Aura who is in charge of freshwater systems, Research at Kenya Marine and Fisheries Research Institute, Kenyans consume approximately 4.5 kilogrammes of fish per person per year.
Peter Okomo, who has hardware in the Kisumu CBD explains that his best eatery was moved to Dunga beach after the demolition of Lwang'ni.
Okomo says Dunga is not nearer to the CBD so he does not frequently visit it like Lwang'ni because of the transport costs.
He said a medium-size fish was always sold between Sh300 to Sh400 at Lwang'ni which was quite affordable to a majority of residents.
"If I have to eat my lunch at Dunga, I am forced to also spend on transport. I visit it once in a while to enjoy my favourite dish," he adds.
Maurice Ongowe, who is an executive member of the Dunga Beach Co-operative Society, said that majority of clients who went to Lwang'ni beach now frequent Dunga where fish is sold between Sh500 to Sh2,000.