Fake KDF man storms police station, harasses officer on duty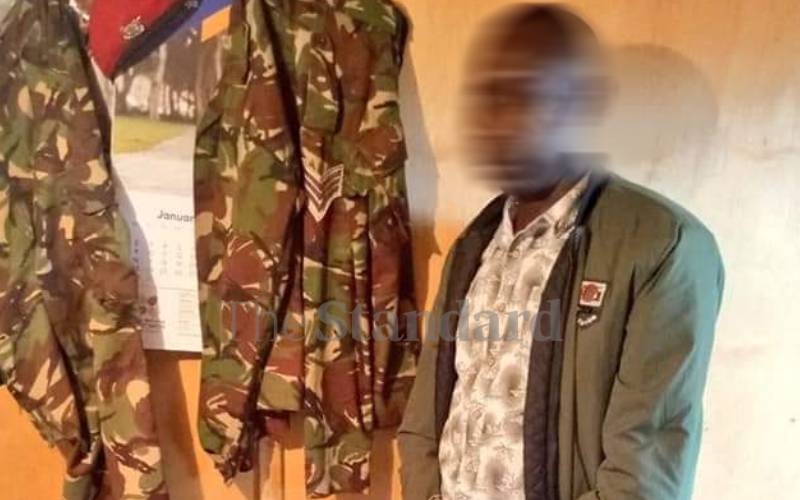 A man passing himself off as an officer of the Kenya Defence Forces (KDF) was held for harassing a female police officer and creating a disturbance in Kisii.
The imposter is being held at Suneka Police Station in Kisii for allegedly assaulting a police officer he claimed was not dressed appropriately while manning the police desk.
The suspect is said to have stormed Suneka Police Station Report Office and dragged the police officer out, saying she was not dressed appropriately and that he was a KDF officer.
According to a police report, the alleged imposter drove into the station at around 9pm on Monday, parked his car right in front of the police post, and stormed the reporting desk.
"The intruder violently dragged the female out of her post, prompting her colleague and officer on duty to intervene," read the report in part.
When confronted, the 27-year-old suspect reportedly declined to identify himself to Suneka Police Station Deputy OCS and Inspector of Police, Cephas Ombija.
The Directorate of Criminal Investigations (DCI) officers are questioning the suspect to establish the motive of his actions and if he has any connection to acts of crime in the area.