Kisumu Equity Bank robbery: What we know so far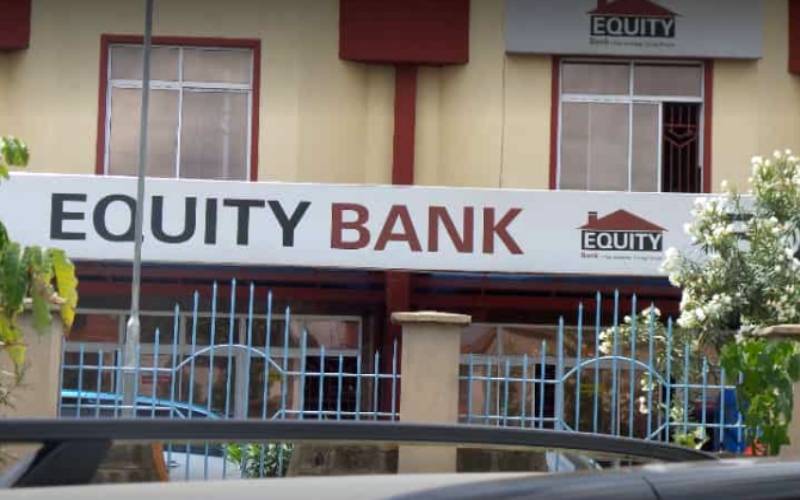 Police dispatched to Equity Bank on Angawa Avenue in Kisumu after four armed suspected robbers raid the facility at 11am today; siege underway.
• 11am at least four armed robbers gain entry into Equity Bank, Angawa Avenue branch in Kisumu.
• Shortly after, they throw a teargas canister on the floor, forcing some of the clients and staff members to run out.
• Eyewitnesses file a suspected robbery report minutes to 11:30am.
• At 11:30am, the first contingent of police officers arrive in four vehicles.
• Minutes later, Nyanza Regional Police Commander Karanja Muiruri arrives at the scene.
• At noon, more police officers are deployed to the scene, with the total number of officers in operation rising to 30.
• Around that time, Angawa Avenue is cordoned off and declared an active crime scene.
• A firefighting vehicle is brought to the scene to help neutralise the effect of the teargas that the suspected robbers are hurling while still holed up in the hall.
• 12:30pm, police term the operation as "delicate", saying firing at the suspected robbers could risk the lives of clients locked up in the hall.
• Police claim the suspected robbers are fighting back by firing teargas canisters and live bullets.
• 12:45pm, police say they suspect some of the robbers are hiding inside the bank's toilet.
• At 12:50pm, police say they are waiting to be given the bank's architectural plan before attacking the robbers.
• At 1pm, police gain access into the bank's ground and first floors.
After a four-and-a-half-hour siege at Equity Bank police end the siege at the facility at 3pm, saying they suspect that the robbers disguised themselves as clients and left Equity Bank during evacuation.
Nyanza Regional Commissioner tells The Standard that they will rely on CCTV recordings and witness statements to track down the suspects.