Nyamira County to recover irregularly paid staff allowances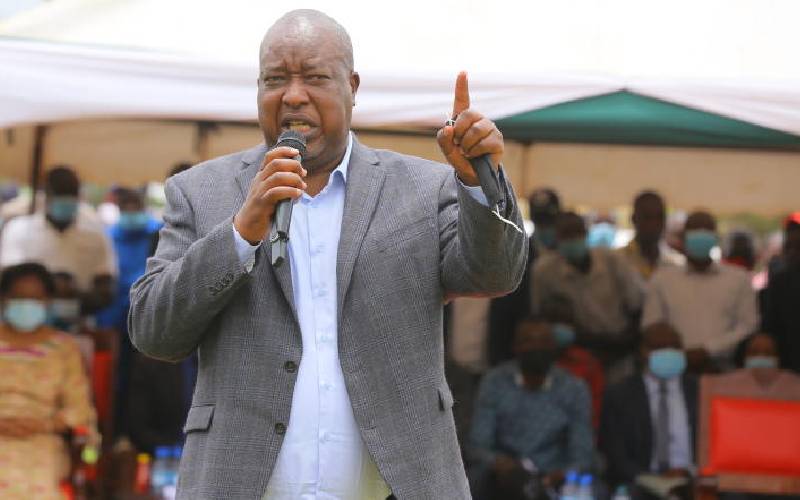 The county government of Nyamira has embarked on a process to recover what it terms irregularly paid allowances amid accusations that governor Amos Nyaribo is out to frustrate workers he inherited from his predecessor, the late John Nyagarama.
Some county employees are reported to have erroneously earned allocated themselves hefty allowances, money the county administration is keen on recovering from them.
Public Service Management minister Thomas Nyariki, on Tuesday, said the process to recover the money is part of renewed efforts to clean the payroll and is aimed at streamlining the earnings of county staff.
Recently, a list of close to 1,500 employees who allegedly benefitted from fraudulent job promotions was made public before they were all demoted and their salaries revised downwards. The workers in question would later be surcharged.
Nyariki said the current swoop involves employees who were hired in 2013 and allocated irregular payments said to have been listed as 'special allowances' but were not consistent with the regulation of the Salaries and Remuneration Commission (SRC).
"In one of the scenarios, an officer has been paid what has been indicated in their payslip as 'special house allowance' and it is more than double what SRC provides for those in that job group. What we are doing is regularize payments of salaries and allowances to ensure such problems don't occur again," Nyariki said.
The most affected workers are ward administrators said to have been enjoying a "special house allowance" of Sh40,000 per individual per month against SRC's provision of Sh25,000.
Nyariki did not state the number of affected employees and how much they are hoping to recover but noted that they are senior staff who are keen to protect their unlawfully earned payments.
"The process will be gradual, fair, and transparent," said Nyariki.
On Friday, Borabu MP Ben Momanyi and Nyaribo clashed in public over the purge with the former accusing the county boss of frustrating staff he inherited from the former governor's administration.
"Some of the people you are frustrating worked tirelessly to look for votes that put you and your predecessor into office. Stop humiliating them," Momanyi told Nyaribo during a meeting.
But Nyaribo dismissed the MP's accusations saying what he is doing will save millions of taxpayers cash.
"What kind of leadership will we be offering if we protect evil deeds? Nyamira has not had serious development because a lot of money is going into falsified salary schemes. All we are doing is for the good of the county and God is my witness," Nyaribo said.
The governor said the clean-up will happen in phases. "The next phase will involve getting rid of employees who were hired irregularly, some without the required qualifications."