Man in Ndhiwa convicted for murdering step children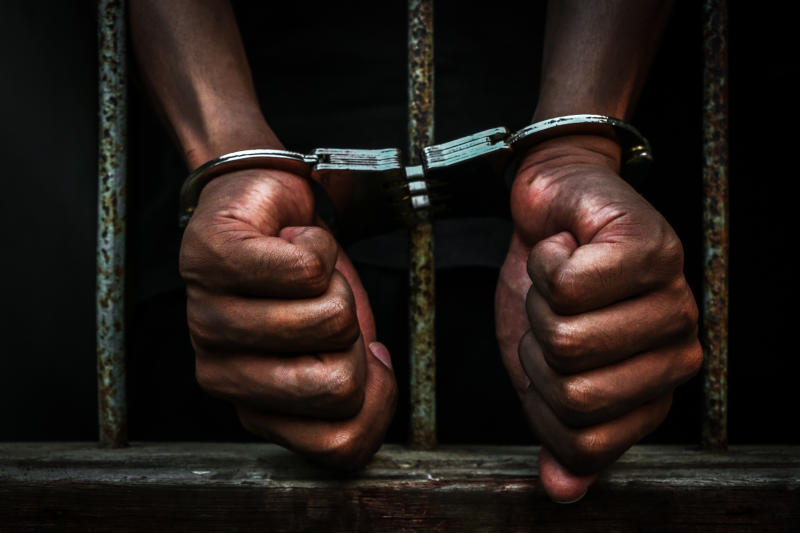 A man accused of poisoning and strangling two step-children has been convicted of murder.
Walter Okaro was found guilty of planning the murder of the two children while his wife was away from home.
The High Court sitting in Homa Bay heard that prior to their murder, he had burnt the clothes of both the children and their mother, who was a witness.
The incident happened on October 25, 2015, in Rimu village in Ndhiwa.
Beatrice Atieno narrated how she had left the children under the care of Okaro and left for work at 6am. "A schoolgirl brought me the house keys and told me that my husband had sent her," she said.
She got alarmed and left for home, only to find a crowd milling around her house.
When she entered the house, Atieno testified, she found one of her children already dead. The other was writhing in pain and died while undergoing treatment.
Kevin Osuri, the doctor who conducted autopsy, said one of the children died from poisoning while the other died from poisoning and strangulation.
But Okaro denied, claiming he was not at home.
The court, however, found him guilty. "The killing of the two children was carefully planned by the accused. He ensured that there were no eyewitnesses by sending the other children present to buy mandazi," said Justice Waweru Kiarie.
"I, therefore, find that prosecution has proved malice aforethought and consequently I find the accused guilty of the offence of murder."
He will be sentenced tomorrow.