Three fishermen die in Lake Victoria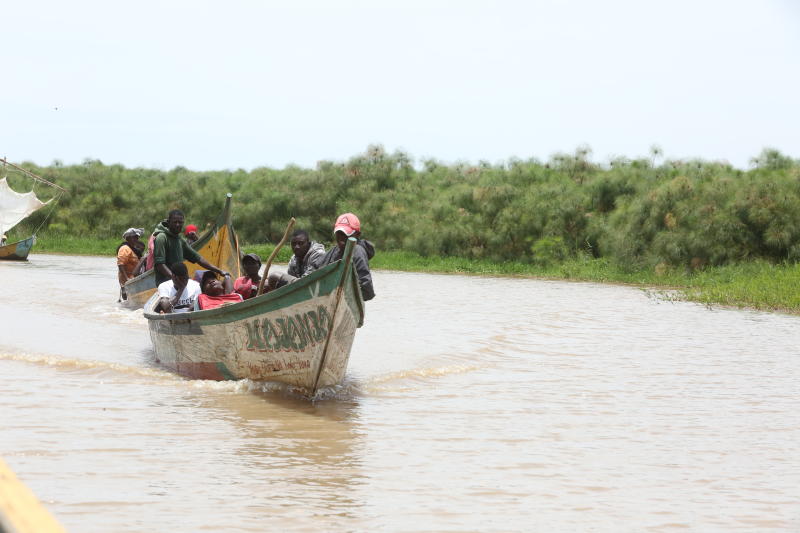 Three fishermen died during a fishing expedition in Mbita Sub-county in Lake Victoria on Saturday night.
It is reported that the three were among five fishermen who were headed for Koguna beach in the same sub-county to fish.
However, their boat capsized near Mbita Bridge due to strong waves prevailing in the lake.
They were unable to swim, and they drowned deep in the waters.
Mbita Sub-county Police Commander Stanley Atavachi said they had retrieved the body of one fisherman while the others were still missing.
"The search for the remaining bodies is going on," Atavachi said.
Two men were rescued by a team that rushed to the scene immediately after the incident occurred.
The police boss said the local fishermen, police and officers from the Kenya Coast Guard Service are conducting the search operations.
The police boss urged fishermen to put on lifesaving jackets to increase their chances of survival in case of an accident.
He also urged fishermen to avoid going to fish without taking into consideration the possible strong waves in the waters.
"Let the fishermen and those who travel in the lake observe safety measures to prevent loss of lives in the lake," Atavachi said.
The accident occurred just two weeks after ten people lost their lives in another accident that involved a passenger boat near Homa Bay town's Pier Beach in Lake Victoria