Kisumu County calls for collaboration to revive tourism sector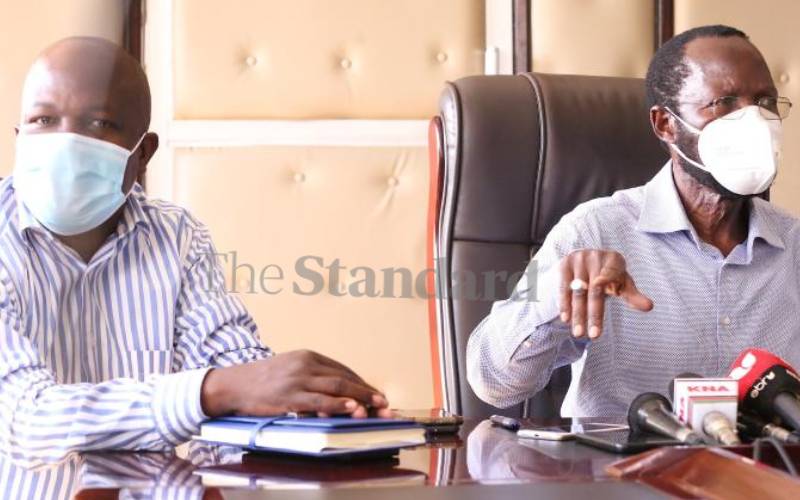 Kisumu County Government is now inviting players in the tourism industry to join hands to help revive the sector.
Deputy Governor Mathews Owili said the county government is cognizant of the massive negative impacts the sector has faced since the advent of Covid-19, a situation that has affected the lake region economy.
Speaking after the UN World Tourism Day, Owili pointed out that with the economy slowly reopening, it was time to have sector players back on the table.
The World Tourism Day celebrated on September 27, is the day for fostering awareness of the social, cultural, political and economic value of tourism while scrutinizing the contribution that the sector would make towards reaching the Sustainable Development Goals.
This year, the event was hosted at Ndere Island Park in Seme, Kisumu County.
"As a County Government, we are committed to promoting tourism in the West Kenya Circuit, which has not lived to its expectations in the past. Kisumu stakeholders in the tourism industry can collaborate with regional governments in contributing their expertise and perspective to a tourism-related initiative," said Owili.
Owili asked the stakeholders to take advantage of the rich networks provided by the county's Tourism leadership, saying the Western Kenya circuit had the potential to compete with other circuits such as the coast.
"We have many tourisms attraction sites. The Kisumu International Airport now plays host to many Airlines, an indication that many people have discovered this beautiful lakeside town.
Owili noted that the Covid-19 pandemic had had a massive social and economic impact on the tourism industry, with both developed and developing economies hit.
Safaricom Limited, one of the strategic partners that graced the occasion, pledged to invest in network connectivity and data access in a bid to boost the tourism sector.
"In our quest to become a purpose-led technology company, we made a heavy presence by providing the bandwidth for the live stream during the panel interview at the site of the celebrations," said Alice Otieno, Regional Operations and Area Sales Manager.