Court halts water project over compensation row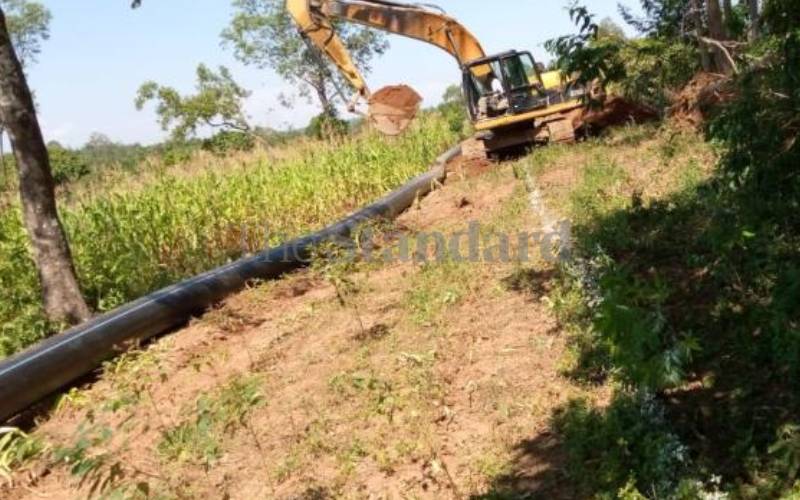 Kendu Bay residents will continue to bear the perennial water crisis after the High Court temporarily stopped the implementation of a government project.
The Sh673 million Kendu Bay Water Supply Project, which commenced last year, was set to provide water to at least 65,000 residents of Kendu Bay and its environs.
Migori Lands and Environment Court judge George Ong'ondo issued orders last week, temporarily stopping the works on the project until a case challenging its implementation is heard and determined.
Eight residents of God Miya in Kabondo Kasipul from where the water is to be sourced had gone to court claiming that their plights were ignored in the conception and implementation of the project.
The petitioners included Mathew Dimo, Fred Wayara, Chrispin Jakogol, Samwel Odida, Dominicus Okeyo, Dr Sabians Matite and John Owino, who represented residents of Kodumo West and Homa Bay.
According to the petitioners, the project implementers did not conduct proper public participation, thereby disregarding the interests of the residents.
They also claimed residents whose land was taken up for the project were not compensated.
The petitioners said the diversion of River Awach Kibwon on which the project is being undertaken is likely to cause untold suffering to the residents, who rely on the river as a source of water for domestic and agricultural use.
They want the project stopped until proper mitigating measures are put in place.
The petitioners sued the Attorney General, Water Cabinet Secretary, Chief Officers; Central Rift Valley Water Works Development Agency, Lake Victoria South Water Work Agency, Atkins Consulting Engineering Limited, Jiangxi Transport Engineering Group Limited, Water Resource Management Authority and National Environment Management Authority.
On July 29, Judge Ong'ondo found that the petitioners' prayers were merited. He directed the project funded by the national government, through a loan from the African Development Bank to be stopped until the case is heard and determined.
"The respondents shall not make more steps towards the completion of the project on the said parcels of land pending the hearing and determination of the petition," reads the ruling. The judge set the pre-trial directions for September 23.