Reprieve for residents as KAA to open road closed 11 years ago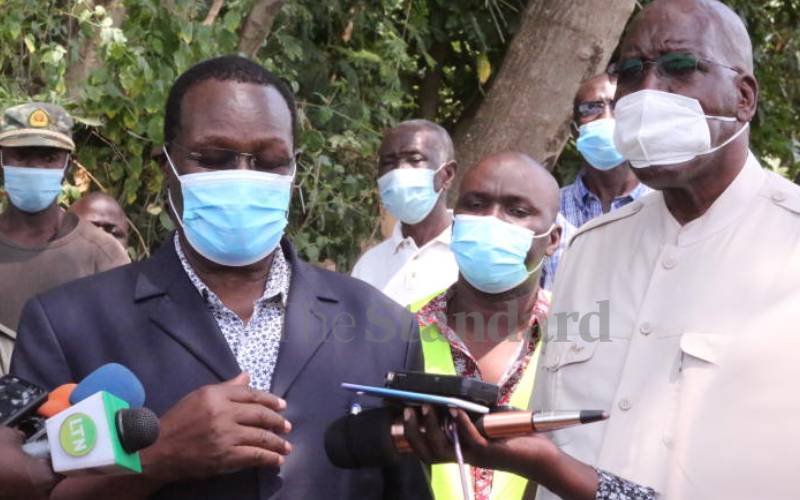 Residents of Usoma and Nawa villages in Kisumu County breathed a sigh of relief after Kenya Airports Authority (KAA) agreed to open a road closed 11 years ago.
The Kirembe-Nawa-Usoma road was closed after KAA erected barriers during the expansion of Kisumu International Airport.
Last week, Transport Chief Administrative Secretary Chris Obure and Kisumu West MP Olago Aluoch led talks between the residents and KAA with the aim of opening the road.
Acting KAA Managing Director Felix Gitari, who led the discussions, admitted that indeed the closure of the road had massive economic and social impacts on the residents, and that his office would coordinate a team of stakeholders set to deliberate over the move to open the road.
"We came here to witness the concerns of the residents, and as KAA we commit to coordinate with the other government agencies to provide a lasting solution to the issue," said Gitari.
In 2010, KAA began the expansion of Kisumu International Airport, a situation that saw a number of residents resettled to create space for the expansion.
Usoma Primary School was one of the facilities moved. Usoma-Nawa-Kirembe road was also redirected in the process, but the new route was submerged following the swelling of Lake Victoria waters.
And with the original road closed by KAA and a runway constructed, residents of Usoma who wanted to access Kisumu town had to cover 15 kilometres through Usoma-Pipeline-Bandani road. Using the old road took a shorter time since they covered just about five hundred metres.
Mariam Asman, a resident of Usoma, said children have been walking long distances to school.
"Kirembe is the only secondary school serving the two villages, and it is situated on Nawa side. Despite being just about 500 metres away, our children had to cover 15 kilometres through the long route to get to school after the old road was closed," she said.
Her sentiments were echoed by Paul Akeyo, the chair of Usoma Council of Elders, who said the closure of the road separated families.
"We have families living on either side of the airport and also have farms on either side. The closure of the road has been a thorn in the flesh of residents," he said.
Mr Olago last month in Parliament asked the relevant government authorities to intervene and save the residents from their unending agony.